LG Seems To Have No Lollipop Update Plans For Vu 3
LG believes that the two year old device could not be stable enough for the update.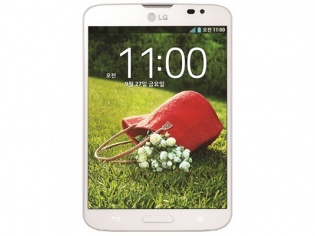 South Korean electronics company LG has quitely announced that it won't be rolling out the Android 5.0 Lollipop update to its Vu 3 Phablet which was unveiled in late 2013.
During it's release, the phablet was equipped with a Qualcomm Snapdragon 800 processor coupled with a 2GB of RAM.
Seeing these specifications, we can pretty much consider the phablet to receive the latest Android update.
But, the Korean company seems to have declared that the Vu 3 could not reach stable state and thus the plans to release the Lollipop for the device were canned.
Also, a group of Reddit users went havoc on the community with LG's latest decision about not coming up with the Lollipop update to its Vu 3.
However, while the company seems to believe that the Vu 3 specs would not be able to handle the Lollipop update, we just feel that LG seems to be more interested in bringing new smartphones rather than bringing latest updates to its two year old device.
TAGS: LG, Mobile Phones, Android, LG Vu 3