'Inbox By Gmail' App Brings 'Undo Send' Feature To Mobile
The 'Undo Send' feature was first introduced on the Web version and is known to give a few precious seconds to reverse a sent mail.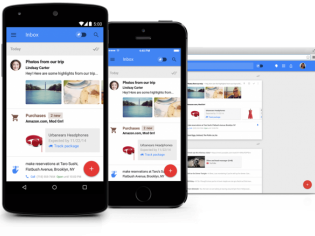 We all know that Google recently added the 'Undo Send' button which actually delays all outgoing mails by at least five seconds thereby giving a chance for the users to reverse the good-up of sending misdirected emails.
However, it is worth noting that the 'Undo Send' button was actually added in the Web version and now, Google has announced that it is expanding the same feature to its mobile app 'Inbox by Gmail' in the latest update.
Adding more on to this, the feature is now available on Android and iOS mobile apps.
It is worth reminding that the app 'Inbox by Gmail' was recently made available to everyone without any 'Invites' being required.
Along with this feature, the recent update is said to make swiping as a default action for delete and finally a sent message can be personalised by adding a custom signature.
However, to activate the 'Undo Send' feature on the Inbox app by Gmail, users need to click on the 'Settings' under the General tab and tick the 'Enable Undo Send' function.
Google seems to have come up with this video giving a glimpse about the 'Undo Send' feature in the Inbox by Gmail app on Android and iOS.