OnePlus 2's USB Type C Cable Surfaces In Live Images | TechTree.com
OnePlus 2's USB Type C Cable Surfaces In Live Images
Comes with a standard USB port on the other end.
There is indeed a lot of talk on the OnePlus forums about the company's move to the USB Type C port for its upcoming OnePlus 2 smartphone. While the engineering team's efforts seem to be appreciated when it comes to optimising the Snapdragon 810 processor, it not exactly the same response for the new port.
Well like it or hate it, images of the cable have finally leaked out. And looks apart there is a standard USB (2.0/3.0) port on the other end.
Coming to the looks, it is similar to the OnePlus One's charging cum data transfer cable and is flat as well.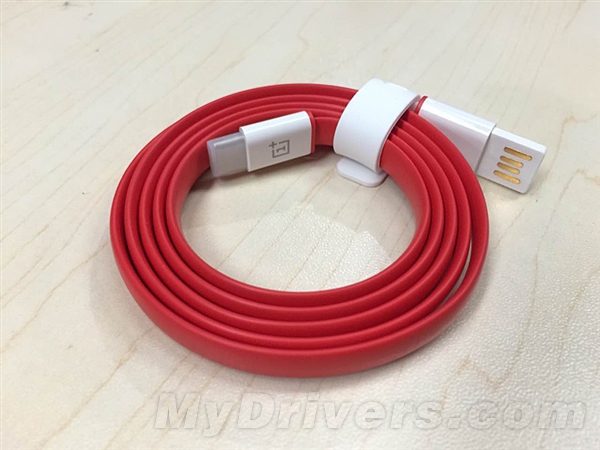 While OnePlus 2 owners will have a lot to brag about, but we aren't clear about how much of a difference the new port will bring. This is more so considering the receiving end for most devices seems to be limited to USB 2.0 these days and this will reduce data transfer speeds, unless you happen to have USB 3.0 ports or higher on your laptops and desktops.
TAGS: Mobile Phones, Android, OnePlus, OnePlus 2, Accessories