Motorola Moto X 1st And 2nd Gen Android 5.1 Updates Coming Next Week | TechTree.com
Motorola Moto X 1st And 2nd Gen Android 5.1 Updates Coming Next Week
Things get confirmed for once.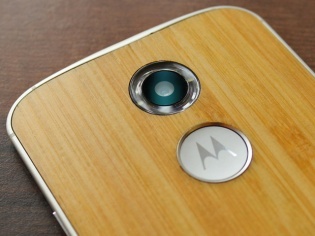 Motorola's Senior Director of Software Product Management, David Schuster had an interesting announcement to make on Google+. The director finally gave owners of the 1st and 2nd generation Moto X a reason to smile. This is because the official software updates according to him, are confirmed to be rolling out next week.
The soak tests for the same have already been pushed out to some lucky owners today. So if all goes well, we can expect the Android 5.1 update to begin seeding as early as next week.
According to David Schuster, the soak test has already begun rolling out to the following countries for the following products:
Moto X (2nd Gen)
Australia, Belgium, Denmark, Greece, Hong Kong, Indonesia, Italy, Malaysia, Netherlands, New Zealand, Norway, Philippines, Poland, Singapore and Sweden
Moto X (1st Gen)
Belgium, Italy, Netherlands, Spain, Australia, Hong Kong, India, Kuwait, Malaysia, Oman, Qatar, Saudi Arabia, Singapore and United Arab Emirates
So after a number of false alarms and tweets from various representatives it is good to have some official news; at least for Moto X (1st gen) owners in India.
TAGS: Mobile Phones, Software, Android, Motorola, Motorola Moto X, Motorola Moto X (2nd Gen.)