Google's Photos App Comes To Windows And Mac Desktops | TechTree.com
Google's Photos App Comes To Windows And Mac Desktops
Somehow this is not a good idea... yet.
It was only recently that we saw our first screenshots of the back then "alleged" Google Photos app for Android and iOS, when we were soon treated with the app itself. Its sole objective was to get Google users to upload their photos to the Google+ connected service where all their photos would be accessible everywhere, at any time.
Indeed this is something that Flickr pulled off a month ago with its big mobile app and web app overhaul that also introduced the Flickr Uploadr app for desktop.
Google today introduced the app in a desktop form that will allow users to upload photographs from more devices when connected to their systems.
While this may sound convenient and the mobile app is a welcomed addition for Android smartphone users, it is not a good idea.
Flickr offers something that Google currently does not, and that is tonnes of cloud storage space. Clearly Google's paltry free 15 GB which may sound big for the rest of its services, is not big when it comes to photos.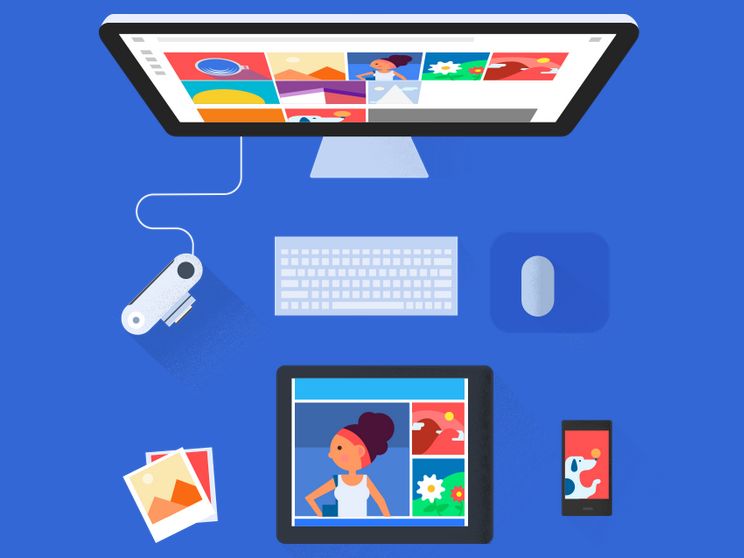 While the Photos app will allow for unlimited storage if you are ready to reduce the quality of your photographs and videos, it may end up rescuing your phone when its low on storage. But keeping in mind the growing number of mega pixels on mobile phones (13 MP is now the standard) we don't think that compressing a 20 MP image from a mobile phone is a good idea.
There is a reason why users have flocked to Flickr and that 1 TB of free storage is indeed one of the big ones.
Google does have plans to separate its Google+ social network into Streams for social and Photos for well... photographs. But as of now its nowhere in sight and according to our guesses, there is no free storage available to support it either.
Surely we can expect Google to come up with 1 TB of Photos storage when its upcoming Photos service launches, but will it be able to compete with a service (now owned by Yahoo) which was built from the ground up for that very purpose? Only time will tell.
TAGS: Internet, Flickr, Google, Apps, Mobile Phones, Desktops, Windows, OS X