BBM For Android To Get A Big Material Design Update | TechTree.com
BBM For Android To Get A Big Material Design Update
Only out for registered closed beta users for now.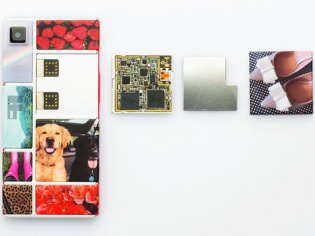 After a year of opening its doors to Android and iOS, BlackBerry will finally be giving its Android BBM app a heavy dose of Material Design.
The news comes from the official BlackBerry blog via a post which mentions that the Canadian company has just released a new version of its BlackBerry messenger to its closed beta group members which finally adopt's Google's Material Design guidelines.
It is pretty much obvious that only BlackBerry users would be accustomed to the current UI of BBM for Android. The ideas of two option buttons on either side of the application is not a good idea especially on other mobile operating systems.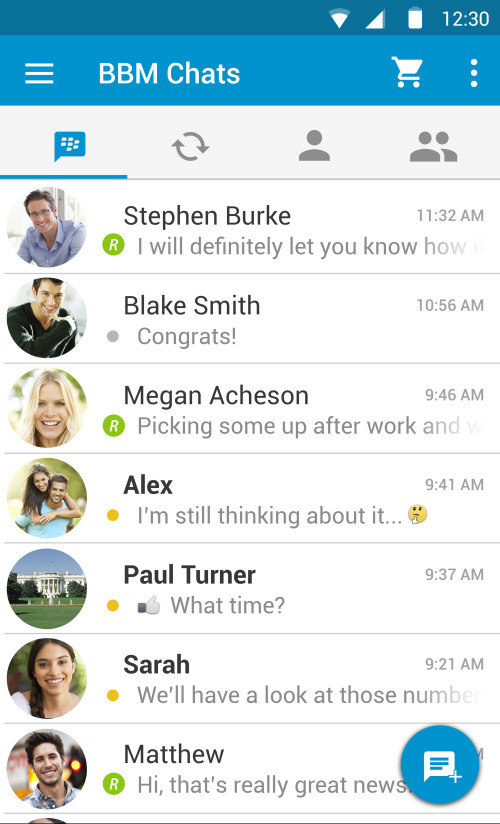 From the posted screenshot, things look refreshed and it is indeed encouraging to see more developers putting out Material Design themed Android apps.
Everything is well spaced and laid out in a neat manner with no clutter what so ever. Also visible is the new floating button for a new chat along with the tabbed menu on the top, which we hope allows swipes for navigation.
Other additions include, Private chats (where your name stays hidden), the previously reported feature of editable messages and the ability to update your status right from your BBM feed.
Since the update has just hit the closed beta group, we can expect the same to go public soon. This is because the recent BBM for Android update seems to be a bit broken with plenty of bugs.
TAGS: Software, Apps, Android, BBM, BlackBerry