Google Updates The Android Wear App On Google Play | TechTree.com
Google Updates The Android Wear App On Google Play
The latest update brings in WiFi Support and Emoji Drawing.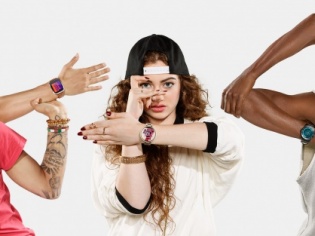 After nearly a month since Google unveiled some major updates to Android Wear, the Internet giant has finally come up with an update to its Android Wear app too.
With this update, Google has finally introduced WiFi support and a host of other new features to its Android wear app which can be downloaded from Google Play.
So, now, users also have the option of displaying apps even when their arm is relaxed or moving, such as during a jog.
The update also adds new touchpad gestures for more convenience and you could pull up the contacts screen by swiping left and scroll through the texts or alerts with just a simple flick of your wrist.
As we know, the Android Wear App is dedicated to smartwatches running on the same operating system and it helps connect both your Android Wear and your Android smartphone.
According to Google Play Store, the app is said to be recently updated on May 18 and connect your Android Wear to WiFi and get notifications even when away from your phone.
The update also comes with following changes and features;
Scroll through notifications with a flick of your wrist.
Quickly see apps, contacts, and actions by touching the watch face.
Draw emojis and have more fun with messaging.
It looks like Google has finally decided to take some serious steps to stand against the more popular Apple Watch which is currently making roars in the market.
TAGS: Google, Android Wear