Google Outs Limited Edition Skrillex Live Cases | TechTree.com
Google Outs Limited Edition Skrillex Live Cases
Do a lot more apart from protecting your smartphone.
Google has ventured into a new area of building smartphone accessories with Grammy Award winning music director, Skrillex. The new accessory is what Google calls a Live Case, one that not only protects your smartphone from bumps and scratches but also puts the 'smart' into cases.
The Live Cases (3 designs in all) come with NFC tech and will display a special "live wallpaper" that changes with day and night.
This special live wallpaper is fuelled by images from a satellite (a small one) that Google launched along with the music artist into space. The satellite clicks and relays images from its servers and will push the same to your phone's live wallpaper during the day and shows you constellations visible from your location at night (So yes it is 'Live' in every sense).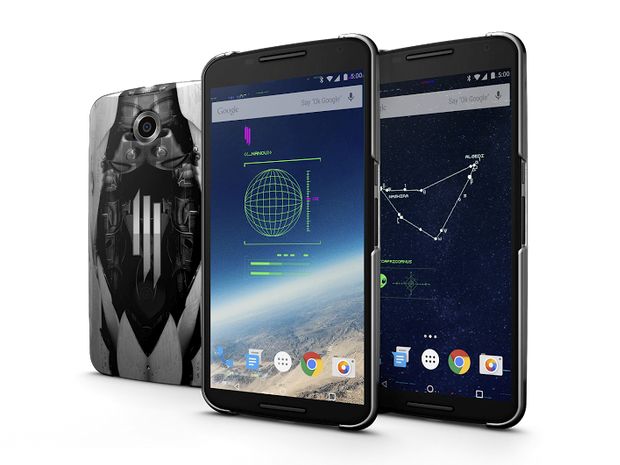 Also on the back is a customisable button that will let you execute any possible (native) function from your smartphone from activating the camera to calling someone special.
Buyers of this limited edition case will also gain early access to an album of Skrillex's favourite OWSLA artists for free, and stay in the loop with Skrillex updates sent directly to their phones.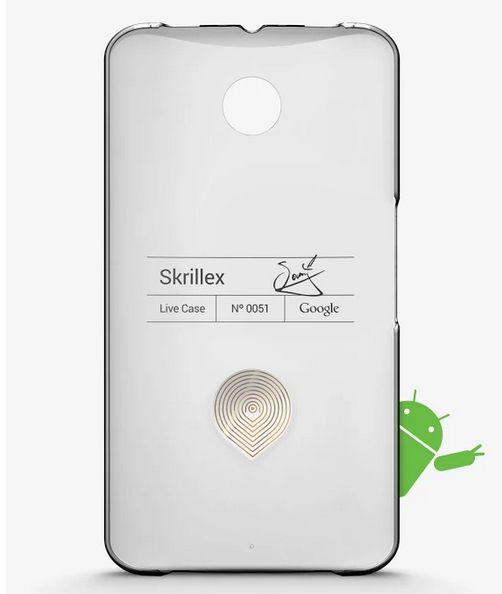 Again each Skrillex Live Case is special, being individually numbered with the artist's signature.
As for availability we do know that Google is selling them in the Americas for 40 USD a case from its online Google Store. The cases are available for a number of flagships including the Nexus 5, Nexus 6, Samsung Galaxy S5, Samsung Galaxy S6, and Samsung Note 4.
As per a report from Wired, Google will be working with more artists in the future and will deliver some more interesting accessories. Indeed, Google is taking smartphone personalisation to the next level here.
TAGS: Mobile Phones, Accessories, Google, Android