Skype Translator Now Available For Everyone | TechTree.com
Skype Translator Now Available For Everyone
The translator app converts your conversation into another language in near real-time.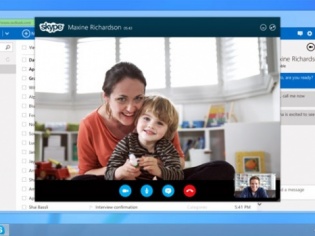 If you are a vivid Skype user and you always wondered how would you converse with a person who don't understand English, then, the popular IM service has come up with a permanent answer to you.
Yes. Skype now translates users' conversations in real time with its recently unveiled Skype Translator app.
The app which was introduced on beta channel recently has now become available for the general public to download. Even you can give it a try by downloading from the official Skype website.
So, now, you might be wondering as to how will this Translator work and how will it be helpful to you. It's simple.
Skype has also uploaded a video on YouTube explaining how this translation works.
You can now call almost anyone who has Skype and your conversation is translated into another language in near real-time.
And this translation is displayed as a transcript of your call and the best part is that, it supports nearly 50 languages from Arabic to Yucatec Maya. What better could you ask for from Microsoft?
However, the translation app is currently available exclusively on the Windows app store and is compatible with Windows 8.1 and Windows 10 preview edition.
TAGS: Skype Translator