3rd Generation Moto X To Include An OIS Camera As Well | TechTree.com
3rd Generation Moto X To Include An OIS Camera As Well
This is keeping in mind that every other flagship already sports the same.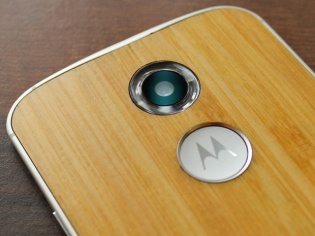 It was just a week ago that we got our first glimpse of the alleged specs of the upcoming Motorola Moto X. The upcoming handset,which has yet to leak out in images, saw a detailed spec sheet that mentioned the hardware configuration, which includes a speedy, Qualcomm Snapdragon 808 processor.
Well today's new discovery focuses on the camera hardware. The 3rd generation of the Motorola Moto X will sport OIS (Optical Image Stabilisation) and a lot more.
After the Google-designed Nexus 6, this will be the first smartphone from Motorola to sport OIS, which will hopefully be available for both photo and video recording modes.

Other details about the camera include 4K recording at 30 fps, 1080p recording at both 60 fps and 120 fps and 720p video recording at 240 fps (slow-mo).
[Also Read: Motorola Moto X (3rd Gen) Hardware Details Leak Out]
It is indeed good to see Motorola finally offer better video recording options as 60 fps Full HD recording is soon going to become the standard with flagships. That along with OIS, if available (for 60 fps video), should make for a pretty lethal combination, if Motorola can pull it off.
TAGS: Motorola, Moto X, Mobile Phones, Hardware