Sense 7 With Android 5.1 Coming To The HTC One M8 In August | TechTree.com
Sense 7 With Android 5.1 Coming To The HTC One M8 In August
Brings minor changes but will add a few big ones as well.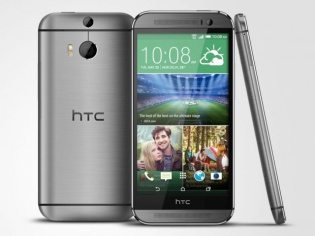 HTC finally confirmed via its official UK Twitter handle that the Android 5.1 Lollipop firmware update for its One M8 is coming in August. What even more interesting news, is that it packs in Sense 7, the latest UI from HTC.
While not many Android smartphone owners are fans of their custom skins, HTC seems to have quite a following with its Sense, which has grown and matured over the years.
The new update with Sense 7 will bring minor tweaks overall compared to Sense 6, but will be a welcomed one indeed. This is because it brings in the new theme engine that will allow users to customise everything from wallpapers to the sounds and a lot more.
What the update also brings are location-based folders, app reshuffling and some new widgets.
HTC has already begun upgrading most of its apps independently via the Google Play Store. Still then, the update will fix a few problems with Android 5.0, which forms the base of the Sense experience.
TAGS: Software, Mobile Phones, Android, HTC, HTC One (M8)