Microsoft Has A New Idea To Lure App Developers To Windows 10 | TechTree.com
Microsoft Has A New Idea To Lure App Developers To Windows 10
And it requires minimum effort from their side as well.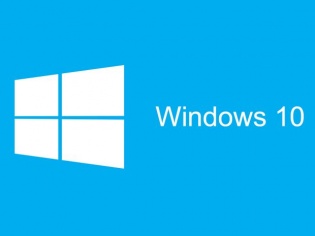 Microsoft's BUILD conference is up and running and there is plenty of good news. But so far the biggest one has to be about Microsoft's push to building its app ecosystem for Windows 10. This it plans to do with the Universal Windows Platform Bridge toolkits that enables developers to use existing Android, iOS, Web and even .NET and Web32 code into Universal Windows apps with minimal effort.
This is big indeed, as it would lead to massive jump in the number of applications currently available on the Windows Store.
The objective clearly is to use existing code and quickly turn it into an app for the Universal Windows Platform. Developers will no longer need to create code especially for a universal app saving them time, effort and money.
Developers will be able to turn literally anything (Android, iOS, Web and even .NET and Web32 code) into a Windows 10 universal app (using platform specific toolkits). One that will not only work as standalone app but will also be able to plug into the system. This allows the app to deliver functionalities such as notifications, Live tiles, purchases and even Xbox Live achievements (great for games).
While Windows Phone fans will be rejoicing, its not good news all the way. There is a certain level of modification required to push Android and iOS apps onto the Windows Store. More importantly, those apps will not look like Windows Phone apps if devs simply get them ported, meaning that this may end up being similar to the BlackBerry situation.
If things go well, we will see a massive ramp up in the number of apps, but this will certainly destroy the native Windows Phone (Windows 10) experience. This could happen as the apps will not be designed for the platform. Navigation will be the similar to Windows Phone apps, but that Modern UI is going to be tossed out the Window.
Indeed there is no easy way out to building a healthy app ecosystem, but it is good to see Microsoft making attempts to fix things.
Microsoft should be focusing on the fact that billions of users (not the millions for Windows Phone as it is today) will be upgrading to Windows 10 will get access to universal apps that will run across devices.
The above mentioned idea is good, but it is a half baked experience, something that will bite back when the company plans to push put another big improvement (change).
Windows and Windows Phone has been transitioning into bigger and better platform over the years, but that has not happened without casualties.
Its instability could be the prime reason why many developers could be waiting for Windows to simply settle down for once. And may be once that happens, interest in developing apps for this one of a kind platform could spike.
TAGS: Software, Apps, web apps, Windows 10, Windows Phone, Android, iOS