Android 5.1 Lollipop Finally Out For Motorola Moto X In Brazil
After an extremely long wait, the update's roll out has begun.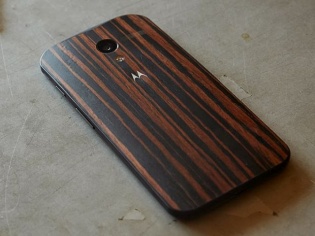 Yes, the Motorola Moto X (1st Gen) has finally begun receiving its much-awaited Android Lollipop update. For now the update has begun rolling out in Brazil only, but we can say that it will begin a wider roll out gradually because the handsets are pretty much identical.
Indeed, Motorola has spent a lot of time on this update. The software has been soak-tested for ages and hopefully we do not see many bugs when it reaches Moto X owners out here in India.
Still then, there are a ton of changes that await users of the Moto X. This is more so because users have been stuck with Android KitKat for a very long time.
The changes include the refreshingly new Material Design with colour everywhere. The new recents menu and all the new animations that you would expect from stock Android 5.0 Lollipop with all the bug fixes.
Also included are the Moto-centric features like Moto Assist, including Moto smart screen, Moto Voice, and Moto Shares
For all the new features you can click on the Source link given below.
TAGS: Software, Motorola, Motorola Moto X, Android, Mobile Phones