UK-To-India Calls At 75 Paise With UNICONNECT
Provides 100 minutes of talk time for a one-time payment of Rs 400.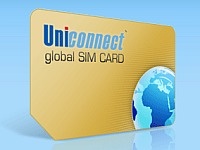 Students and kabootars who have paid an arm and a leg for a UK visa will find it heartening to know that they now no longer have to break the bank to call their loved ones back home. UNICONNECT, an international roaming SIM card provider has launched a pre-paid SIM card that allows calls from the UK to India at just 1 pence per minute (75 paise approx). The card requires an upfront payment of Rs 400, which gives 100 minutes of "free" talk time. Moreover, its pre-paid nature helps keep a tab on expenses. If you do run out of minutes, the card can be refilled from 300,000 locations across the UK. If you're plain lazy, or just a kabootar laying low, the card can be refilled online as well. Just be careful when using your credit card though.
Key features of the UNICONNECT pre-paid UK SIM card:
100 free minutes for calls to India.
Calling India at one pence per minute.
Free local calls within the same network.
Unlimited free incoming calls.
Full coverage throughout the United Kingdom.
Free incoming SMS.
Know your mobile number before reaching the UK.
Top-up at over 300,000 locations across the UK.
Free balance check.
Online account top-up.
Top-up also possible through web payment.