Gmail Update For Android Delivers An 'All inboxes' View And More
Comes with an improved conversations view as well.
The new Gmail update for Android is indeed a hot one. This because it adds a couple of interesting features and an all important 'All inboxes' view that will be a welcomed change for power users.
There are a lot of us who have been waiting for this much-requested feature. While the big 5.0 update did add support for multiple accounts from different services, one still had to switch between those accounts to get to the details.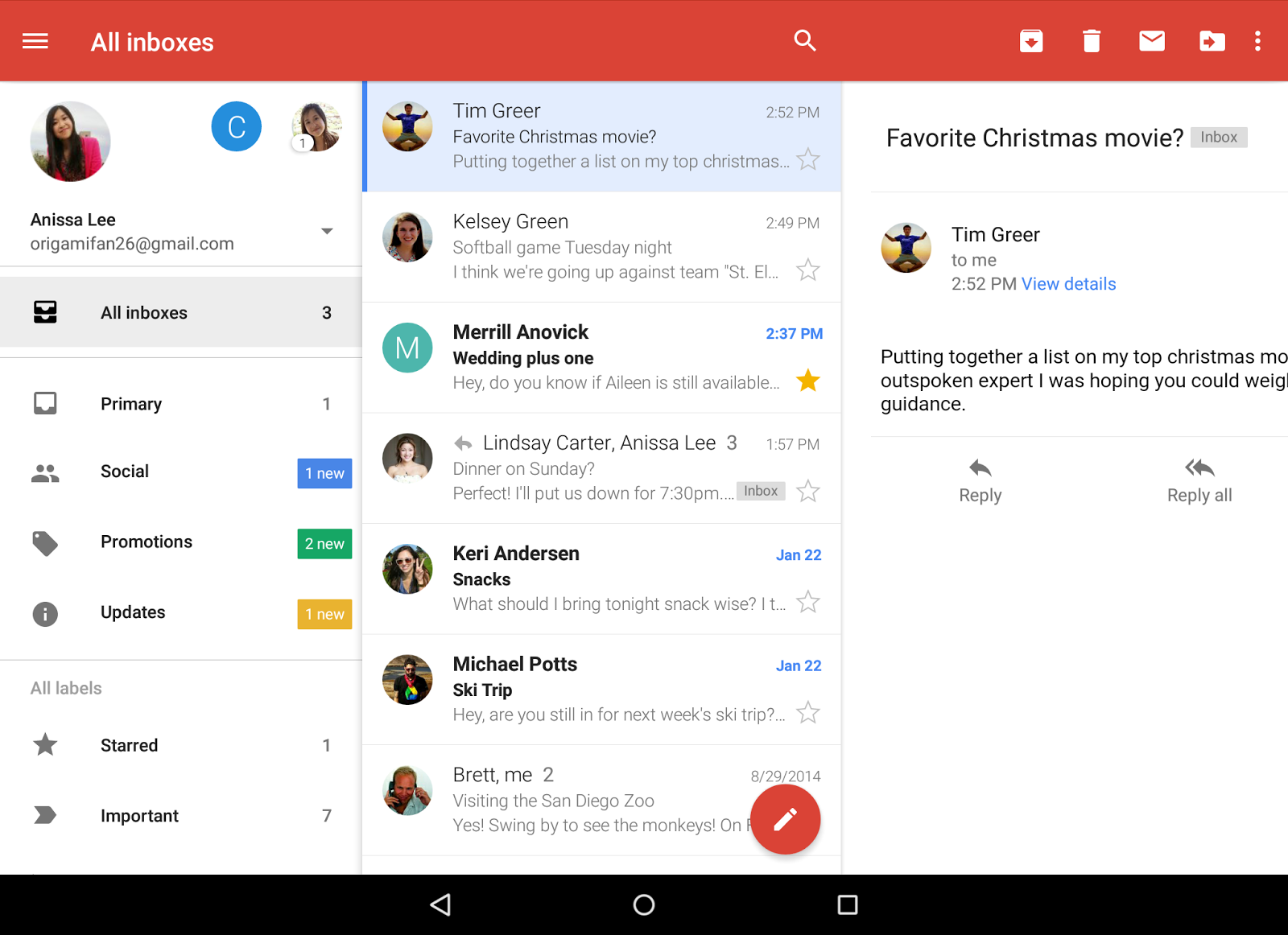 New 'All inboxes' view.
So the 'All inboxes' view is indeed a blessing. To add to that is the Conversation view that now supports accounts from different email providers such as Yahoo, Outlook and even POP/IMAP mail accounts, which is a boon.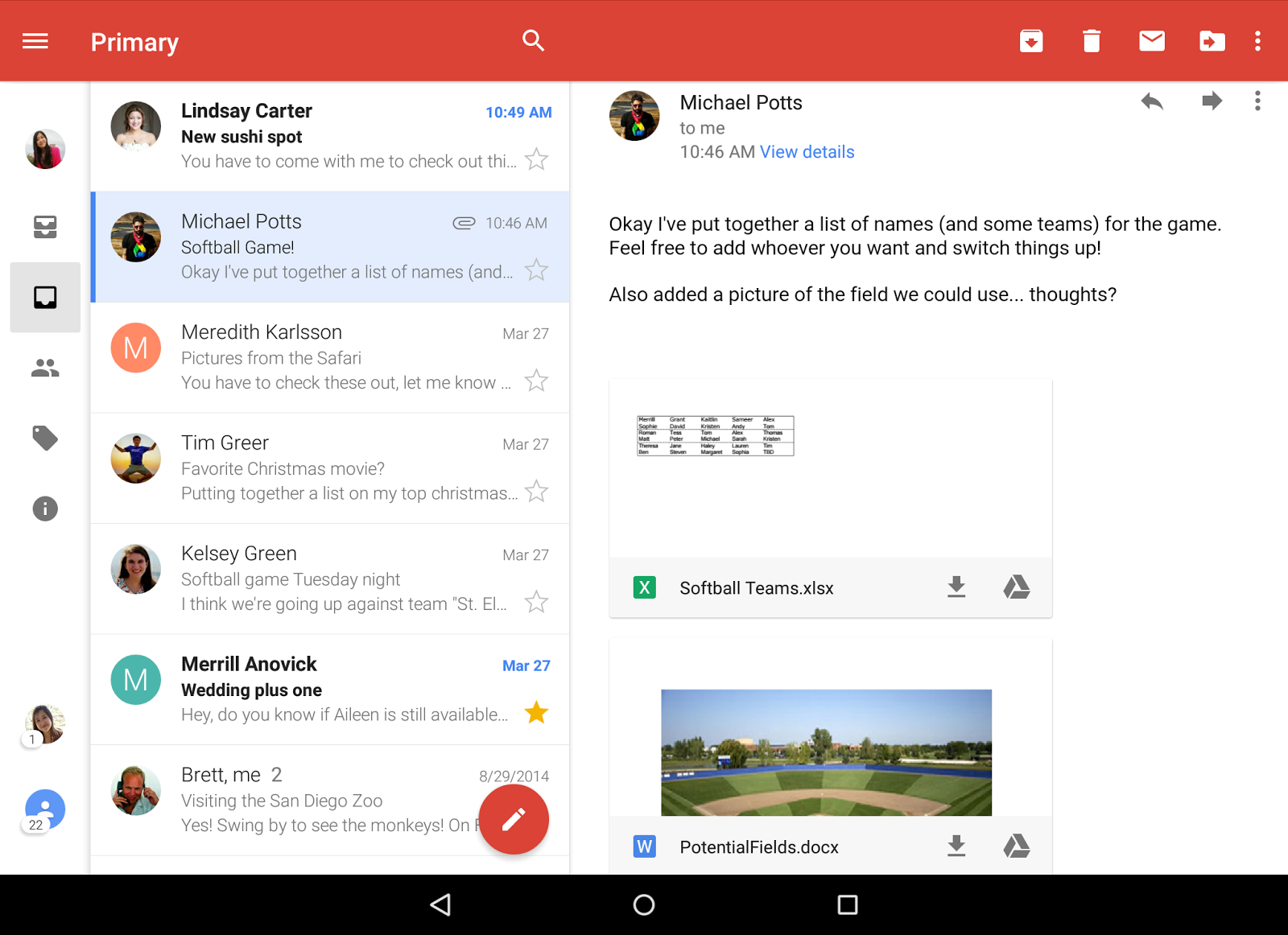 Bigger, clearer previews for attachments.
As always there are the usual bug-fixes, but the new update also makes the app "more responsive" as the post puts it. There are new animations, transitions and even bigger previews for attachments which is a welcomed change.
Lastly, searching inside your emails has gotten even smarter with better auto-complete that is now faster as well.