Sony To Rollout Lollipop Update To Its Non-Xperia Z Smartphones Soon
Xperia T2 Ultra and C3 will likely receive the Lollipop update very soon in the coming weeks.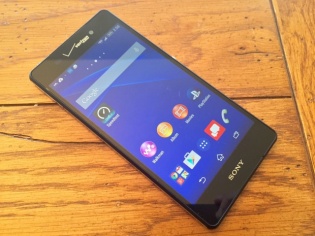 In an attempt to bring in smiles in the faces of many, Sony has started rolling out Android 5.0 Lollipop update to many Xperia smartphones and phablets.

We can remember that there was an announcement by the company recently that the Lollipop update shall not be rolled out to non-Xperia Z smartphones.

Contrarily, the company has announced that Xperia C3 and T2 Ultra are both eligible for Android 5.0 Lollipop.

So, we are pretty sure that many of the non-Xperia Z users too are happy now.

But, the update may take a little time to roll out and you need to wait patiently, we suppose.

There is no timeframe set for the release of the Android 5.0 Lollipop update for Xperia T2 Ultra and Xperia C3, but it is always advised to keep an eye out for any additional info on the matter.

However, Sony has confirmed that it would continue the deployment of Android 5.0 Lollipop update to its Xperia Z3, Xperia Z3 Compact and Xperia Z3 Tablet Compact.
Although Indian users of these mobiles may have to wait a little to receive the updates, we can pretty much conclude that it would definitely be worth the wait.