Sony Rolls Out Android Lollipop Update To Xperia Z Series Mobile Phones Only | TechTree.com
Sony Rolls Out Android Lollipop Update To Xperia Z Series Mobile Phones Only
The company has tweeted that the Lollipop updates will be rolled out only for the Xperia Z series mobile phones.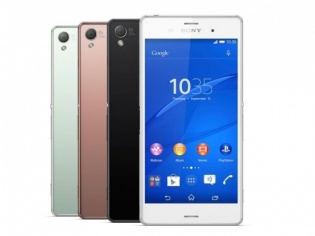 The Japanese Mobile Giant Sony has surprisingly brought down the hopes of many of its mobile phone users who were waiting for the latest Android 5.0 Lollipop update.

The company last week tweeted about the Android 5.0 Lollipop update being released for the Xperia Z series only and not for others.
@VIVSNO Hi. We can advise that the Android 5.0 Lollipop update is going to be released for the entire Xperia Z series only, we do apologise.

— Sony Xperia (@sonyxperia) March 4, 2015

Sony has officially apologised too in the tweet as part of the reply to a Sony Xperia M2 user.

Yet, the company has not done any kind of official announcement and there still seems to be a ray of hope as in a reply to another user, Sony's Twitter handle suggested that the update might also come to other Sony deivces. However, there have been no specific details as to when and which devices.

To remind you, Sony has already started updating the Xperia Z series devices to Android 5.0 Lollipop from last month.

To conclude, it seems to be a festival season to all the Sony Xperia Z Series mobile phone owners with the latest Android update being rolled out to them.
TAGS: Sony Xperia Z3