LG G2 Owners In India To Get Android 5.0 In Q2
Its a long wait, but it will be worth it.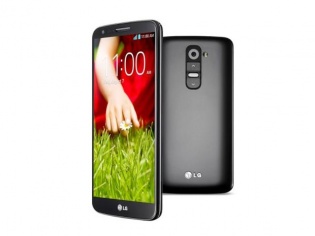 LG seems to have finally broken its silence about its Android 5.0 Lollipop update for LG G2 owners in India. The company in a response to a tweet finally gave out the good news that the much-awaited update is coming, and that it should arrive by the second quarter of this year.
While this is indeed good news for owners of the LG flagship in India, it seems like the news may have come in time as many may have geared up to push off the handset in exchange for an updated G Flex 2 instead.
The LG G Flex 2 may be updated with the latest Qualcomm silicon, but we are pretty sure many would have issues with the whole "flexing" bit.
[Also Read: Review: LG G2 - In A Galaxy Of Its Own]
So the Lollipop update in short may allow G2 owners to stick to their handsets a bit longer; until LG teases us with its next G4 flagship.
As for the G2 it is still a pretty capable handset that sports a snappy Snapdragon 800 processor that is not under-powered by any means. The newer version of the handset is currently available for Rs 28000 and LG will throw in 4G bands to make it worth the price tag, which is why it made it to our list of 4G LTE smartphones.
TAGS: Mobile Phones, Android, LG G2, LG, Software