LG May Build The Next Nexus Smartphone | TechTree.com
LG May Build The Next Nexus Smartphone
The Nexus 5 was indeed the best-selling Nexus device after all.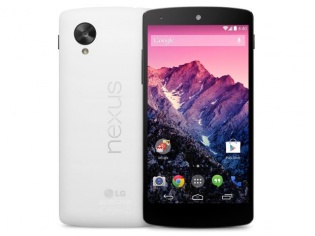 We all loved the LG-made Nexus 5. It was a combination of good hardware and great design and the stock Android that attracted a number of buyers right till the very end, when stocks finally ran out.
Indeed the Nexus 6 could not come close, which is why we think that Google may be heading back to LG to build its next Nexus smartphone.
News comes from Korea, that a couple of Google engineers recently paid a visit to LG's R & D facilities in the country. They also looked into the current projects related to wireless charging and Optical Image Stabilisation (OIS).
This clearly tells us that Google may be working with LG to build its next Nexus smartphone.
[Also Read: Motorola Nexus 6 Review: A "Big" Hassle]
The details about Google's visit are not crystal clear. This is why we would suggest you to take such information with a pinch of salt.
Still then, we would love to see another LG-built Nexus device coming from Google. As for the specs, expect it to be similar to the LG Flex 2, which was recently announced in India.
[Also Read: LG Announces India's First Snapdragon 810-Powered Smartphone, G Flex 2]
Google's upcoming I/O 2015 event has finally been scheduled to take place on the 28th and 29th of May. So we would indeed not be surprised if Google unveiled a smaller Nexus device, this year; more so because the gigantic Nexus 6 is clearly not everyone's cup of tea.
TAGS: Mobile Phones, Android, Google, Google Nexus 5, Google Nexus 6