Leaks Shed Light On The 20 MP Sensor Of The Samsung GALAXY S6 | TechTree.com
Leaks Shed Light On The 20 MP Sensor Of The Samsung GALAXY S6
Samsung will be building its own camera set up with OIS included.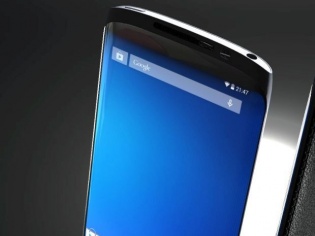 Reports have now brought to light a few details about the 20 MP camera unit that is said to make its appearance on the upcoming GALAXY S6 flagship smartphone. Apart from the other innovations in terms of mobile payments and the display, Samsung is focussed on making the GALAXY S6 an all-rounder by delivering a capable camera as well.
The 20 MP sensor will be made by Samsung and the same goes for the front-facing 5 MP unit. The primary unit will pack in OIS to deliver clearer photos but Samsung seems to have taken Android Lollipop to its advantage and will deliver something special after all.
This would include a Pro camera mode that will give advanced users easy access to advanced camera controls like the shutter speed and ISO. This is thanks to Google's Android 5.0 Lollipop update that allows developers to add controls that were previously not accessible on Android smartphones due to software limitations.
While we all have been forced to like Samsung's easy camera mode that comes in a grid format with pre-defined settings, a Pro mode would give the S6 an advantage over the other flagship smartphones from LG and Sony that take a simplified Auto approach instead.
Whether the new module and software will make it to just the premium S Edge model or on the standard S6 as well, indeed remains a big question mark for now.
TAGS: Mobile Phones, Hardware, Software, Android, Samsung