Leaked: HTC's Petra Smartwatch To Sport A 3 Day Battery Life | TechTree.com
Leaked: HTC's Petra Smartwatch To Sport A 3 Day Battery Life
As with any smartwatch that delivers not your usual standby times, it does not run Android Wear.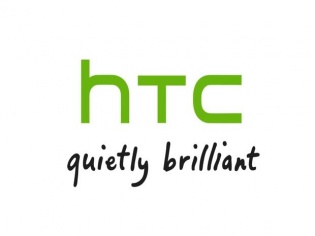 After spending ages in the rumour mill, we get a complete download about HTC's upcoming smartwatch. Petra as it will be called, functions both as a fitness tracker and a smartwatch.
It will deliver notifications, track your fitness with a 3 day battery life and even tie your shoe laces (just kidding). As you must have guessed by now, it is not powered by Android Wear.
Seems like Google's Android Wear is getting the boot by many manufacturers these days for power consumption reasons. So technically speaking, if there is one thing we want to witness at this year's Google I/O, it would be a refreshed version of Android Wear.
That aside, HTC's Petra will run its own home-brew OS on a ST Micro STM32L151 chipset (built by ST Microelectronics), that will help deliver a jaw-dropping 3 day battery life. Another hardware solution to help deliver that battery life is the flexible 1.8 inch PMOLED display with a resolution of 160 x 32 pixels.
ST's proprietary ultra-low-leakage process technology with an innovative autonomous dynamic voltage scaling and 5 low-power modes offers unprecedented platform flexibility to fit any application. This is why HTC seems to have gone in for it instead of the usual Qualcomm chipsets.
The smartwatch will come in 3 sizes with IP57 and MIL-STD-810G certifications for dust and water resistance and will weigh just 23 gms.
The Petra smartwatch will launch by the end of March in the USA and HTC will even include a footpad to register accurate step count.
As always this is a leak and we suggest that you take such information with a pinch of salt. But considering that many manufacturers are moving away from Android Wear, HTC must have waited to gauge the market and now may finally be ready for show time.
TAGS: wearable, smartwatch, HTC