Flipboard Launches Its All-New Web App | TechTree.com
Flipboard Launches Its All-New Web App
Again, there is no flipping happening.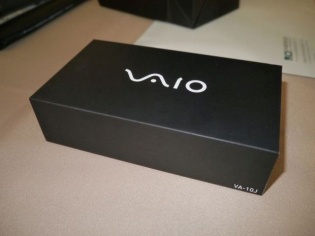 Flipboard has finally announced its all-new web app and you can access it right away by pointing your web browser to flipboard.com. The app apparently works on screens of all sizes, so the layouts will adapt to the display size of your monitor or tablet.
Talking about layouts, it kind of reminds us of Medium.com. The UI is minimalist and impresses at first, but somehow remains cosmetic at best.
You log in to your Flipboard account, and you get your Cover Stories page showing up in a scrollable website like format. There are no flipping animations anywhere, like on the Windows 8 app, but just a long scrollable page here; more like the Windows Phone app.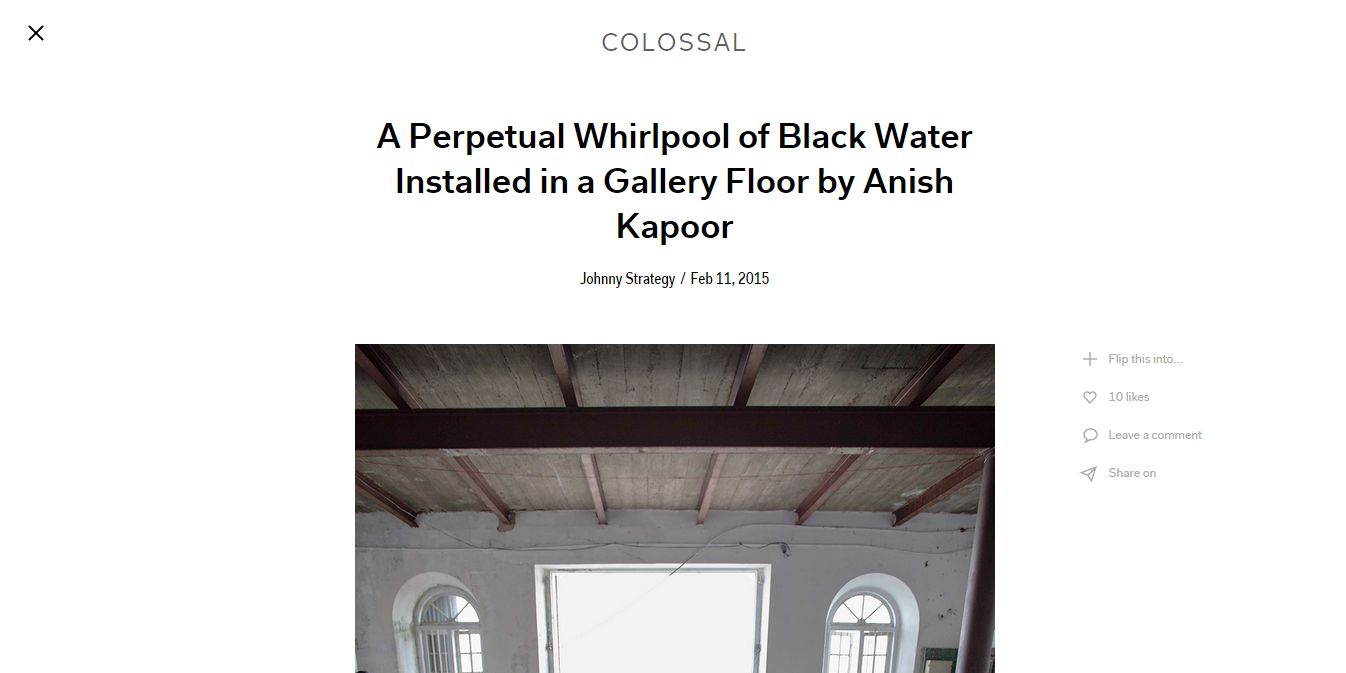 Few new bits will actually expand to the reader format.
Things get more boring once you begin to click on topics. Click on an element and it will redirect (in a new tab) to the source web page, instead of a Flipboard-like magazine formatting that everyone by now is used to on the app. There were times though, when we were treated to the magazine format, but those instances were indeed rare unlike what you get on Flipboard's mobile apps. We guess that this clearly depends on the source of the news.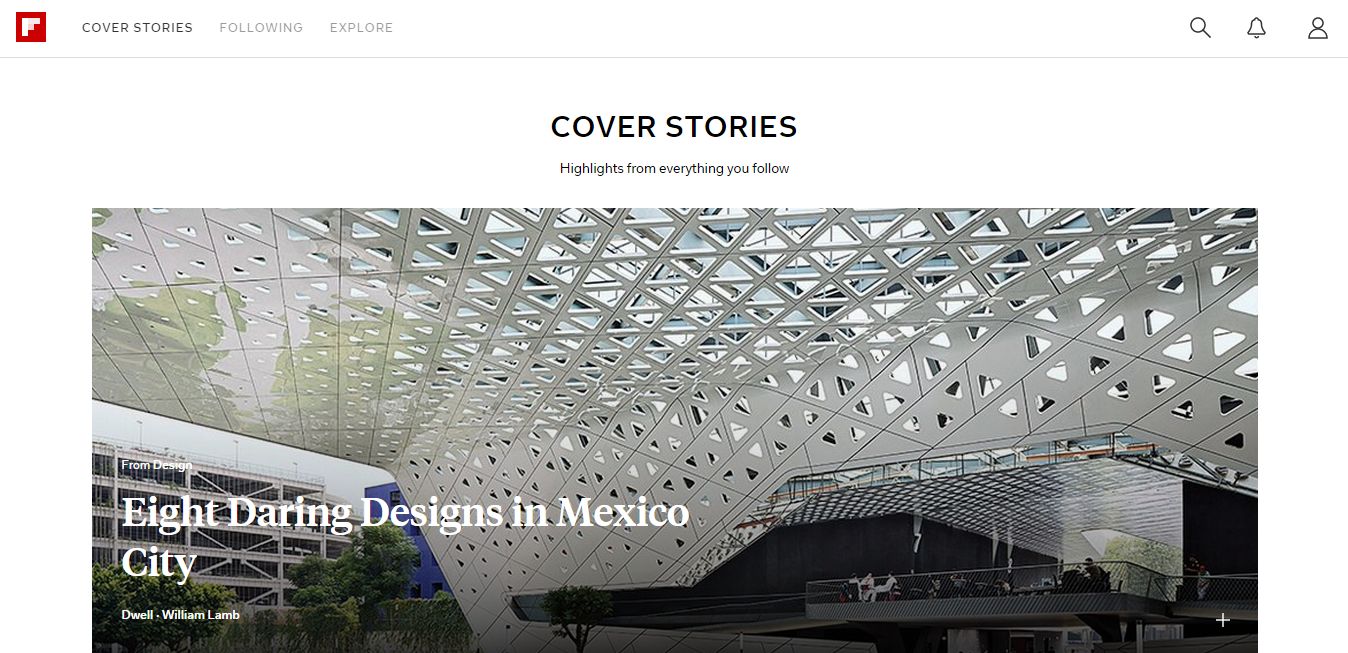 The Cover Stories section.
You still get a set of controls though. You can Flip topics into your own magazines by clicking on the "+" icon and even share a topic to social media channels.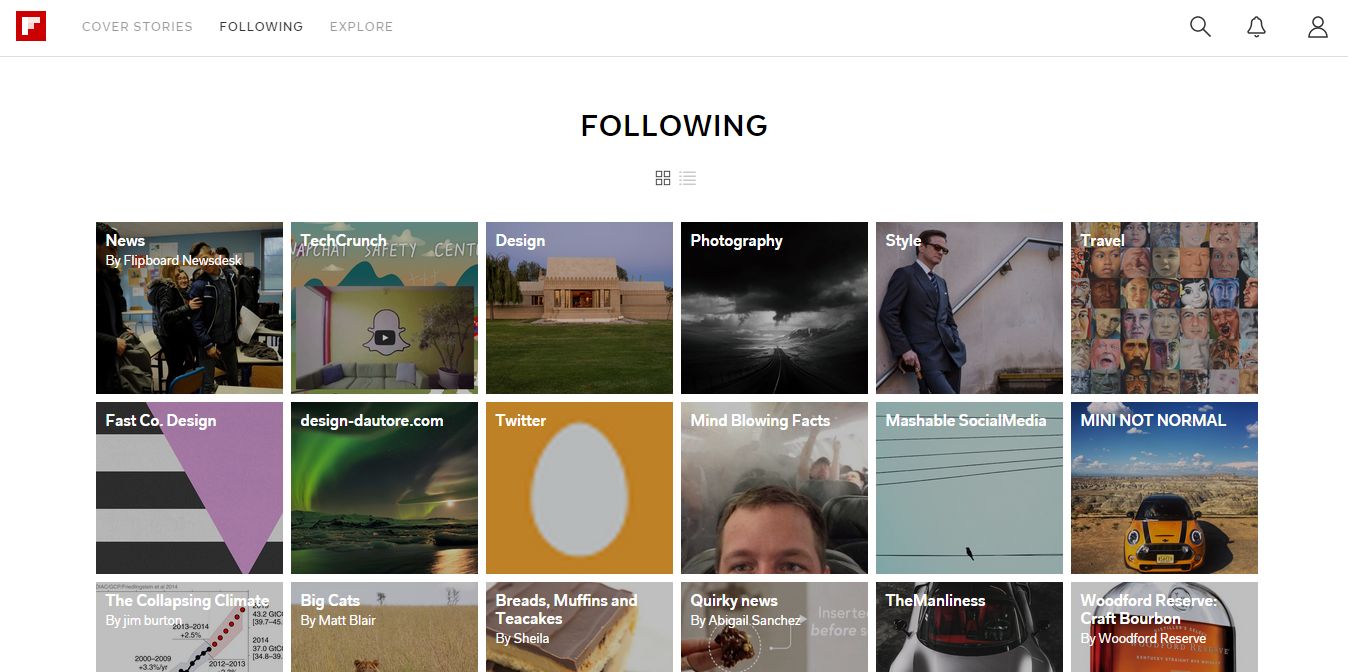 We guess this is only the beginning and the "limitations" as the official blog post confirms are all thanks to the web. Flipboard in fact pulled off a web app thanks to the evolution of the web itself, so we can expect better integration (and hopefull some "flips") appearing soon.
As of now things look a bit too basic even by Flipboard's minimalist standards. You are indeed better off with an app; unless of course your platform does not support one, which is why we have the web app in the first place.