Download: Flipboard For Windows Phone Is Finally Here; Minus The 'Flips' | TechTree.com
Download: Flipboard For Windows Phone Is Finally Here; Minus The 'Flips'
Flipboard manages to keep the app intact in terms functionality but loses out on important design elements.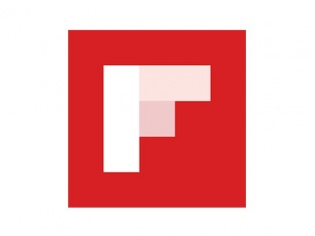 Flipboard has finally launched its Windows Phone app that fans have been waiting for a very long time. It's been a long wait and Flipboard has taken its own sweet time with the Windows Phone ecosystem delivering an app that at least looks visually appealing nonetheless but somehow does not manage to capture the charm of its Android and iOS counterparts.
What we are indeed missing in Flipboard for Windows Phone are the flips. Gone are those cool-looking, page-flipping animations that made Flipboard look and feel like a magazine. Instead, we get a functional app that adheres to the Modern UI design norms and delivers an experience that looks similar to any other news aggregator our there (in the Windows Phone Store).
You get a similar level of functionality that you get on the Android and iOS app, but there are a couple of things that seem to be missing. You can log in with your profile (thank God for that), after which you are greeted with a lockscreen like flip (which seems pointless, but is actually the cover) after which you get to your cover stories.
The navigation is a bit complicated, but we simply have the Windows Phone UI and Flipboard's minimalistic approach to blame for that. There are no large bold headers like you would expect to see from a Windows Phone app, instead you get sparsely laid out text that seems a bit too sparse, wasting a lot space in the bargain. In the cover stories section you get a long endlessly scrolling list with cards called 'scroll cards' that somehow cannot replace the flipping tiles of the original UI. While the cards do look good in the official screen shots, the same cannot be said when using the app. Personally, we felt that the app scales images from its sources pretty badly, compared to the iOS and Windows Phones apps.
The image scaling problem
Clearly they should have called the Windows Phone app Scrollboard instead, since there is no flipping happening anywhere in the UX. Still then, for a first attempt at a Windows Phone app we will give them an 'E' for effort, but again this app was made by keeping in touch with the teams at Microsoft so it could have been better.
Lastly in what would be Flipboard's biggest problem is the fact that it runs on devices that have 1 GB of RAM and above. So if you are using a Windows Phone device with 512 MB of RAM (which most Windows Phone devices are), you will have to wait a little longer as Flipboard is working with Microsoft to deliver an optimised app for the same. Flipboard for Windows Phone comes pre installed on the Lumia 830.
Name: Flipboard
Publisher: Flipboard
Platforms: Windows Phone
Size: 1 MB
Price: Free
Download: Windows Phone Store