Facebook Place Tips Seems Like A Good Idea For Everyone | TechTree.com
Facebook Place Tips Seems Like A Good Idea For Everyone
A small piece of location-based software that is out to make a big difference.
Today, Facebook has launched Facebook Place Tips, which is somehow not related to news, but News Feeds. Place Tips is currently only being rolled out to iOS users in a limited manner in New York, USA.
Place Tips works purely by location and will pop up on your smartphone within the News Feed in your Facebook app. It shows up on top when the app detects that you are passing by or walking through an prominent area and once you tap on it, begins showing public posts, along with local businesses and eateries that have Facebook pages (and advertisements) which you can dig into.
This indeed is a great idea, since it can finally take advantage of Facebook's location-based posts and even deliver better, targeted advertising for local businesses. Moreover, posts that have been shared from friends and relatives about a particular establishment or landmark will also show up in the same feed.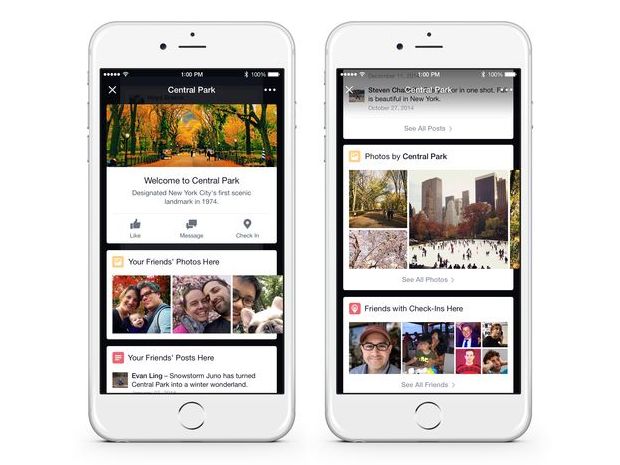 According to Facebook, the biggest challenge indeed lies in delivering the exact location. The company plans to accomplish this in the tightly packed, New York City by delivering Facebook BlueTooth Beacons for limited businesses.
Facebook Place Tips is better for businesses and Facebook users. This is because they will now find relevant information in their News Feeds when they scroll though it apart from the random links that friends normally share , that clutter your feed.
Facebook had launched Paper in February last year and back then, there were many who loved the interface and installed the app with the notion of a refreshed Facebook experience. Clearly, Paper was for news, news that is shared by others, stuff that people looking out for the real news would never click on. The app is still available for limited markets only.
Place Tips will see a wider roll out (for Android as well) once the team knows that it works perfectly.