Download: Office For Android Apps Are Now Available For Android Tablets | TechTree.com
Download: Office For Android Apps Are Now Available For Android Tablets
What you need to keep in mind, is that they may not exactly work on every other device.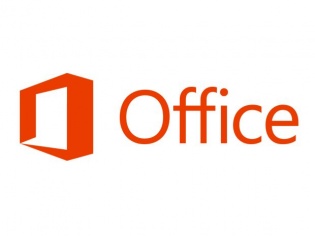 They are finally out. Microsoft's Office apps for Android tablets can now be downloaded for free. Word, Excel and PowerPoint are no longer tied up to iOS and Windows Phone devices but are now available for your Android tablet as well.
But they are not exactly free. There are in app purchases as usual and you will need an Office 365 subscription to access all the features. This is again similar to what you get with iOS on an iPhone or an iPad.
In terms of functionality, its all in there. You get access to most of the app (the basic editing tools) with premium features such as advanced formatting and text effects reserved for Office 365 subscribers.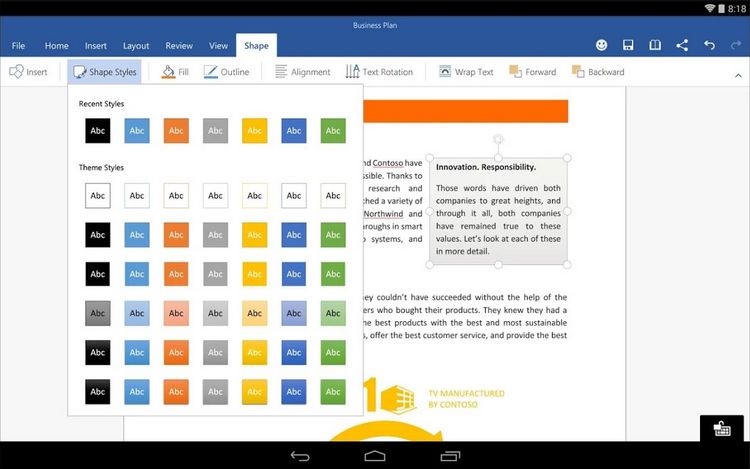 The software had undergone extensive testing, in the preview and Microsoft claims that it has been tested on 500 separate Android devices.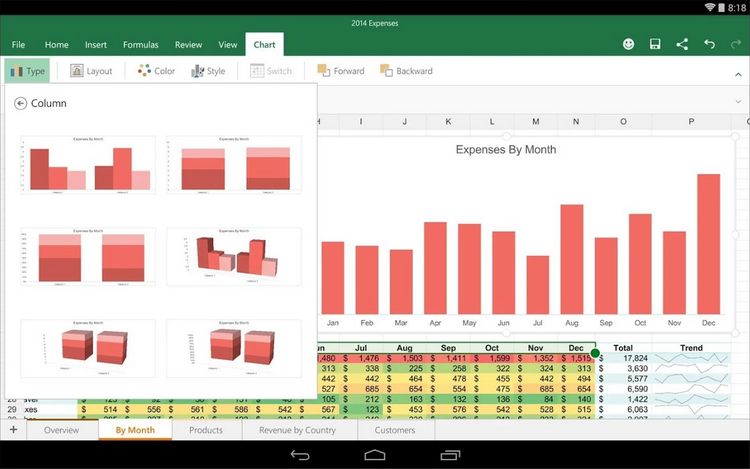 So now that makes three mobile platforms that run Microsoft's Office apps. That would include iOS, Android and Windows Phone which will probably get better when Windows 10 arrives.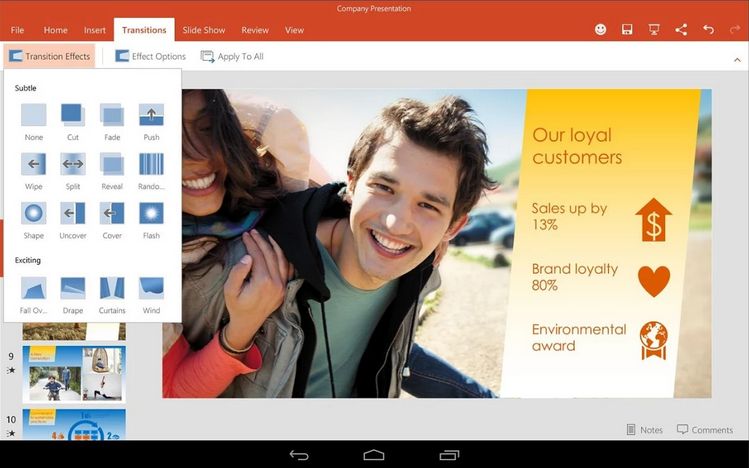 As for compatibilty, it works on all devices that run Android Lollipop and KitKat. As for hardware requirements it works on ARM-powered tablets that support 7 inch to 10 inch displays. Anything above 10 inches and you will require an Office 365 subscription to run the software. Oh yes, the apps do require 1 GB of RAM as well.
Apart from the above, you can draw your files from cloud storage services like Microsoft's very own OneDrive or even DropBox.
Name: Microsoft Word for Tablet, Microsoft Excel for Tablet, PowerPoint for Tablet
Publisher: Microsoft
Size: 115 MB, 125 MB, 127 MB
Platform: Android (Tablets only)
Download: Play Store: Word, Excel, PowerPoint
TAGS: Tablets, Software, Apps, Android, Office for Android, Microsoft, Downloads