GoPro Stocks Dip After Apple Receives Patent For An Action Camera | TechTree.com
GoPro Stocks Dip After Apple Receives Patent For An Action Camera
Happens every time the Cupertino giant takes a leap into a new product segment.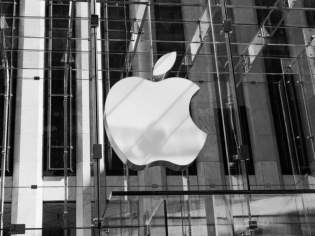 Apple has just received a patent for a filing that was applied long ago. The patent was filed for a GoPro like action camera, that we are sure Apple is working on right now. While the news is pretty interesting, it shocking to see how GoPro stocks stumbled and showed a noticeable drop after news about the patent surfaced on the web.
That news was accompanied by Apple's remarks in the filing that describe current GoPro models as being susceptible to damage and having "excessive wind resistance". While these are pretty much the facts when it comes to action cameras, the taunting bit seems to be a bit too much.
What the patent filing reveals is that Apple's "wind-tunnel" tested action camera will be controlled by its smartwatch. This makes sense since iPhone owners would not want to take their iPhone for a dip in any given situation. So the Apple Watch seems like the right tool for the job. Makes us wonder about how long back did Apple begin working on the Apple Watch.
While this is still a patent, the idea sounds cool and coming from Apple we are pretty sure that the implementation will be spot on as well.
TAGS: wearable, Action Camera, Apple, GoPro