YU Yureka Sells Out In 3 Seconds; Next Sale To Take Place On Jan. 25 | TechTree.com
YU Yureka Sells Out In 3 Seconds; Next Sale To Take Place On Jan. 25
Xiaomi seems to have given rise to a competitor thanks to its own game.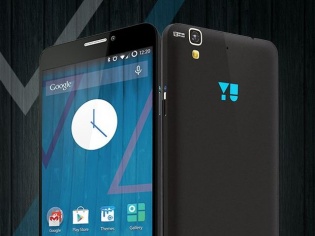 So now we officially have Xiaomi fans and also a growing number of YU Yureka fans as well. So in short, Xiaomi has a tough competitor and it comes from no one else but good ol' Micromax. How do we know this? Well, YU put out a post on Twitter bragging about their red hot sale and how its first product made with Cyanogen sold out in just 3 seconds.
Usually it is Xiaomi who makes these claims. But Micromax seems to have a winner here and that is simply because of the right combination of hardware and software along with the awesome price tag of Rs 9000.
With bloatware-free CyanogenMod running inside; along with the 64-bit, Snapdragon, octa-core, 615 chipset, we could literally hear a stampede of clicks of perspective Xiaomi customers, on the Amazon website at noon yesterday.
Thanks for the response. Yureka was stock out in 3 seconds. #YUPlayGod

— YU (@YUplaygod) January 13, 2015
The next sale happens on the 22nd of January but we have no official word about when the registrations for the sale open just yet. If you are interesting in the Micromax-made YU Yureka, be sure to check out our review of the handset by clicking here.
TAGS: Mobile Phones, Android, Micromax YU Yureka, Micromax, Xiaomi