The Nokia Lumia 1020 Is Now Available For Rs 21,000 | TechTree.com
The Nokia Lumia 1020 Is Now Available For Rs 21,000
Windows Phone fans, we suggest you grab this one before it disappears.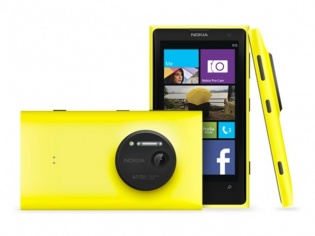 News is that Microsoft seems have given a green signal to resurrect some older Nokia handsets and this is bringing down all those price tags. Thanks to this, we have now spotted the Nokia Lumia 1020 selling on Flipkart at Rs 21,000.
Yes, the flagship smartphone that was launched at a price tag of Rs 46,000 back in 2013 is now selling for a really low Rs 21,000 on Flipkart. More so, the smartphone is even available on EMI's that go as low as Rs 1019. There is one catch however, the Lumia 1020 is only available in the black option. Both yellow and white versions have been out of stock for quite some time now.
[Also Read: Nokia Lumia 1020 Review]
We were really impressed with the quality of the images that the smartphone produced back then, and even today it is still ahead of the Windows Phone devices (if you do not consider the gimmicks that the newer handsets bring).
While the handset may not benefit much from the Lumia Denim update, it is quite a capable camera smartphone a year later. But this is again considering that you are a Windows Phone fan only. Android smartphone owners can simply look the other way as the hardware is far from impressive.
TAGS: Mobile Phones, Windows Phone, Nokia Lumia 1020, Microsoft