CyanogenMod Now Officially Supports Android One Devices | TechTree.com
CyanogenMod Now Officially Supports Android One Devices
Running a stock version of Android KitKat, CM11 somehow makes little sense.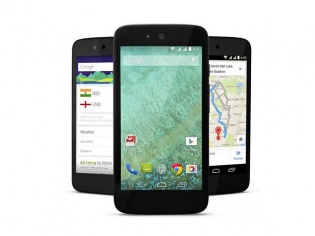 While everyone is waiting for CM12 to reach their Android smartphones, CyanogenMod had recently added support for a number of new Android devices. Along with the newly launched Nexus 6 and the LG G3, the company also decided to bravely support Google's Android One range of devices.
What's more is that the Android One range also becomes a first for Cyanogen as those devices run MediaTek Chipsets, making them the first CyanogenMod supported devices to run the CyanogenMod firmware.
While this is indeed good news for owners of Android One devices. It does make little sense as owners of such devices would rarely like to tinker with their smartphones. Hardcore Android users would mainly be found in the mid-high end smartphone segment which is where Snapdragon rules.
Still then, a brave effort from Cyanogen, especially when we have yet to hear from manufacturers (who supported the Android One program) about the official Lollipop updates that the search giant had promised to deliver.
TAGS: Software, Android, Cyanogen, CyanogenMod, Android One