The Tegra X1 Is The Next Mobile Superchip From NVIDIA
The X1 brings double the computing power of the previous K1.
NVIDIA has unveiled today at CES 2015 an all new chip for mobile computing. The new chipset tagged as the Tegra X1 will bring double the computing power of last year's Tegra K1, which was already powerful enough for mobile. The company showcased the chip's power with a demo of Epic Games "Elemental" and it ran things smoothly without any effort.
The new chip works on a different architecture compared to the Tegra K1. We have 8 CPU cores (4x ARM Cortex A57 + 4x ARM Cortex A53) coupled with the 256-core Maxwell GPU that is capable of 60 fps 4K video and up to 1.3 gigapixels of camera throughput. Obviously, NVIDIA chose to build it using the 20nm process to keep things cool since the whole set up makes the chipset the first mobile processor to achieve 1 teraflop throughput.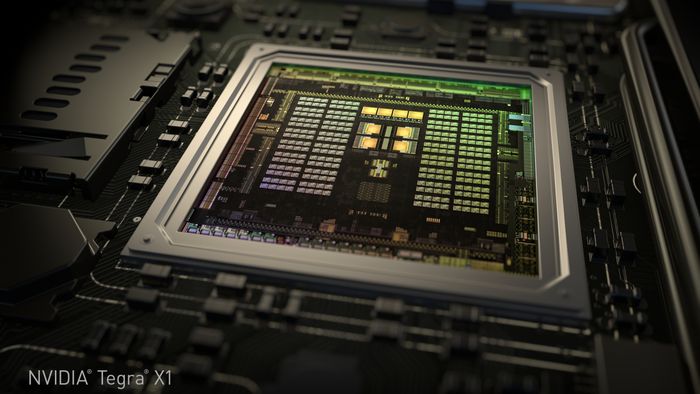 The chip clearly works with and supports graphics standards like the Unreal Engine 4, DirectX 12, OpenGL 4.5, CUDA(R), OpenGL ES 3.1 and the Android Extension Pack. What was also shown off is how easy it was a for a developer to re-code the demo to work with the chipset since it supports a lot of new graphics standards.
If you were dreaming of playing a high-end game utilizing the Unreal 4 engine on your smartphone, well you will have to dream on, as we are pretty sure that all of this power would end up on laptops and tablets only. As you may have noticed from the specs above, NVIDIA has gone with ARM for its architecture as compared to its custom Denver cores on the Tegra K1. So there is indeed something brewing out here. The company has not announced about which devices the new chipsets would land up in, but kept things vague by stating that the first devices would show up by the first half of the year.
TAGS: processors, Mobile Phones, Tablets, Hardware, NVIDIA, CES 2015