Qualcomm Teases LG G Flex 2 To Be Announced At CES
Coming from Qualcomm, lets hope that the device sports the latest Snapdragon 810 SoC.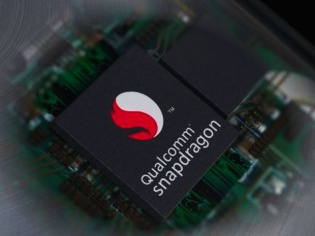 Qualcomm has begun teasing us with a device that will sport the company's best chipset yet. The device will be announced next week at the upcoming Consumer Electronics Show (CES) happening at Las Vegas in about a week from now.
While Qualcomm gives no clues about which manufacturer the device belongs to, it is pretty obvious from the image, that it will be LG who will take the stage. The image literally gives it away; and from what we can deduct, it will be the rumoured LG G Flex with those command and power buttons on the back. What tells us that it belongs to the G Flex series, is that pattern that we saw on the original G Flex smartphone (but this one looks a lot better).
A new #Snapdragon 800 powered smartphone is launching next week at @intlCES – here's a first look. pic.twitter.com/6Sx8wQQsdE

— Qualcomm (@Qualcomm) December 29, 2014
While the tweet mentions that it will be a Snapdragon 800-powered smartphone. Qualcomm in all probability refers to the series of chipsets, meaning that this could either be the 805 or the all-powerful 810.
Whatever be it, we will know in a week's time and we are pretty sure that LG will be posting some teasers soon.
TAGS: Mobile Phones, Android, processors, Qualcomm, LG, LG G Flex