Lumia Denim WP Update Hitting Lumia 520 And 525 In India | TechTree.com
Lumia Denim WP Update Hitting Lumia 520 And 525 In India
Microsoft seems to be working hard and has begun delivering software updates much in advance.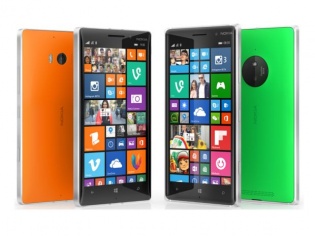 Microsoft seems to be burning the midnight oil in order to keep its device portfolio updated and this seems to show as well. The Nokia Lumia 520 and Lumia 525 smartphones in India have already begun getting the latest Lumia Denim update notifications.
While the update will not bring much to the budget devices (its clearly the newer devices that benefit the most) you still get live folders where you can drag and drop live tiles, access to Cortana (Alpha only), apps corner and much more.
[Also Read: Lumia Denim Update Features]
For those of you who do own Windows Phone devices, you will also know that these devices are pretty old; so it does go to show that Microsoft does care about the older wave of devices as well. While many online have stated that their Lumia 720 device is also receiving the update, we guess there will still be some time till they show up on devices in India.
If you need to keep track about which smartphones are getting updated you can head over here and stay updated; although 'Big M' is a bit slow when it comes to updating the page.
TAGS: Software, Windows Phone, Microsoft, Nokia Lumia 520, Nokia Lumia 525