Rumour: Xiaomi Is Working On A Budget 9 Inch Tablet
The Chinese smartphone maker seems to be eyeing the tablet market after the success of its smartphones.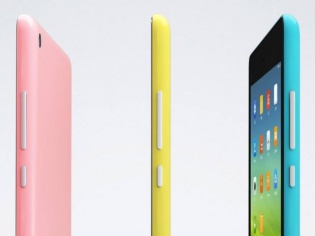 Xiaomi is well on its way to the top (it is already the 3rd largest manufacturer of smartphones). Top quality smartphones at budget prices is what they do and do pretty well. So if they have already figured out the smartphone market, it makes sense to believe that the company would be having its eyes on tablet market as well.
It's not that Xiaomi has never built a tablet before (they have the MiPad), but a benchmark result on benchmarking tool GFXBench now shows that Xiaomi is preparing a budget tablet. While the tablet that has leaked out through the benchmarking tool still seems to be a device that's undergoing testing; it indeed shows that Xiaomi is planning to flex its muscles in the Android tablet market.
Going purely by the specs that we can see, we have a budget tablet here that Xiaomi could sell for well under Rs 9,000 in India. Tagged as the Xiaomi 2014811 the tablet::
Sports a 9.2 inch display with a screen resolution of 1280 x 720 pixels
Inside lies a 1.2 GHz, quad-core, Qualcomm Snapdragon 410 (64-bit) SoC, which has been paired with 1 GB of RAM and 8 GB of internal memory
We get the usual Wi-Fi, Bluetooth and a single SIM slot for the radios
And the tablet runs Android KitKat 4.4.4
As of now the result shows no mention of the cameras, and Xiaomi will not make a lame move by not including the same. This is why we think that it is still a product that is being tested and is clearly not ready for show time.
Not too long ago before the company set foot on Indian soil, they did launch the Xiaomi MiPad which was a mid-range NVIDIA K1 Tegra-powered beast. The tablet was introduced only in the Chinese market but was priced a bit higher up in the Xiaomi product chain at Rs 15000. As of today, Xiaomi has yet to deliver the MiPad in India.