Motorola Announces Its DROID Turbo With A 21 MP Camera On Verizon | TechTree.com
Motorola Announces Its DROID Turbo With A 21 MP Camera On Verizon
With a 2.7 GHz Qualcomm processor, it is clearly a Droid on steroids.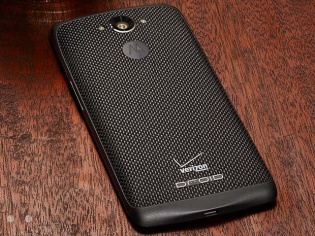 Motorola has finally announced its much-rumoured Android beast, the DROID Turbo on the Verizon network. While last year's DROID was nothing to talk about, this year's offering is clearly a winner with its 21 MP camera and the all new Snapdragon 805 chipset from Qualcomm.
Basically a smaller Nexus 6, the DROID Turbo does come with a few goodies. There is that 21 MP camera with a dual LED flash. Verizon wanted to differentiate its Motorola offering so it decided to skip on the dual LED ring flash. The US carrier seems to be happy with a big camera lens that is flanked on both sides by two tiny flash modules.
Next up is the that Snapdragon 805 processor. While we have yet to check out the true potential of this chipset, we can easily say that it is a bit better than the the 801 found on most flagship smartphones available today. Moto also managed to pack in a Quad HD display and its Turbo Charging tech along with a metallized glass fibre with a high-strength aluminium Dupont Kevlar® back cover.
As for the rest of the specs of the DROID Turbo, they are as follows:
There is a 5.2 inch pixel dense 2560 x 1440 pixels AMOLED 565 ppi display
Inside we get a 2.7 GHz quad-core Qualcomm Snapdragon 805 (APQ8084) coupled with 3 GB of RAM
The smartphone will be available in 32 GB and 64 GB options
On the back is a 21 MP sensor with the two LED flash modules, while the front-facing unit gets treated to a 2MP unit
We get 4G LTE/3G, WiFi 802.11a/g/b/n/ac and Bluetooth 4.0 for the radios
The device weighs a hefty 169 gms but that forgiveable when you consider the 3900 mAh battery, all packaged into a slim water-resistant design
The Verizon DROID Turbo will be sold only in the US on contract for 199 USD (12,201 INR) for the 32 GB version and 249 USD (15,267 INR) for the 64 GB version on contract. The 599 USD (36, 727 INR off contract) handset comes in Metallic Black, Metallic Red or Ballistic Nylon versions and will go on sale shortly.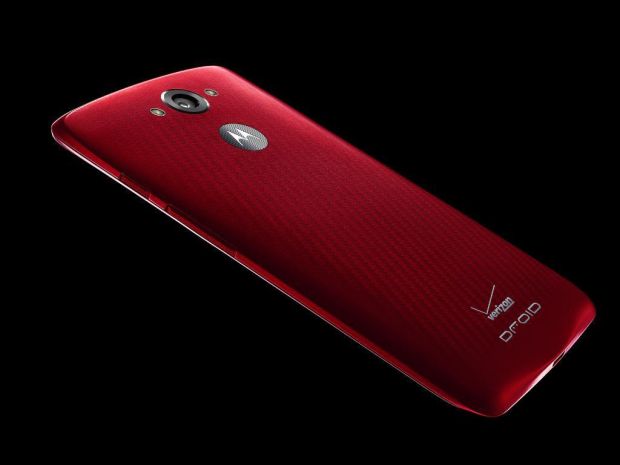 TAGS: Mobile Phones, Android, Motorola