HTC RE Camera To Retail For Rs 9990 Exclusively On Snapdeal | TechTree.com
HTC RE Camera To Retail For Rs 9990 Exclusively On Snapdeal
The action camera will retail for a lot lower than its retail price for now.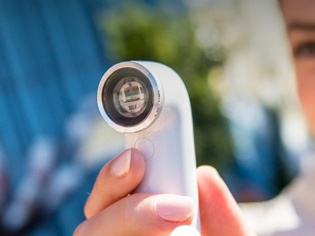 HTC fans will indeed be delighted to know that the recently announced HTC RE action camera will be selling on Snapdeal at a discounted price. The standalone camera will be exclusive to Snapdeal and will retail for an introductory price of Rs 9990 instead of the expected Rs 12,230.
Well, there is no expected date of launch just yet, so you will have to keep checking for the camera to appear on the shopping website. Also HTC will be bringing in limited stocks, so it makes sense to keep checking the website if you really need to own one.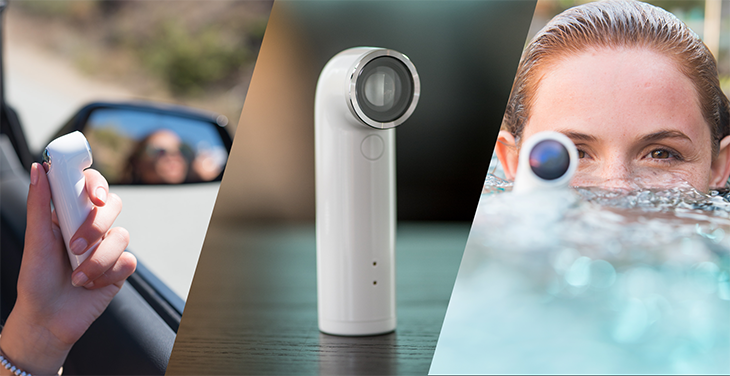 HTC wants to you to take the RE in places where you cannot carry your smartphone; at the beach, in a pool, something that you can just about pull out anywhere without getting your subjects conscious. You can even use it as a live viewfinder that will let you take your perfect shot while you frame the same from your smartphone's screen.
As for the specs HTC's GoPro for the consumer needs no introductions:
We get a 16 MP CMOS that shoots 1080p video at 30 FPS
A 820 mAH battery that will last you for 1200 photos or 1 hour and 40 minutes of continuous HD video recording
The RE is IPX7 waterproof and comes with Bluetooth, Wi-Fi (802.11b/g/n) and a micro USB port for charging
Incase you have skipped on this bit earlier, the HTC RE does work with both iOS and Android smartphones.