HTC's Handheld RE Camera Poses Challenge To GoPro | TechTree.com
HTC's Handheld RE Camera Poses Challenge To GoPro
With GoPro-like features and a smart price tag, we are pretty sure many would want to get creative with this offering from HTC.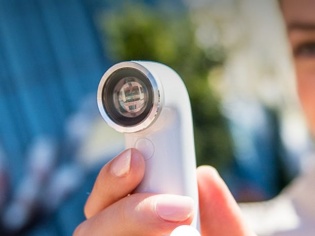 HTC finally took the wraps off its GoPro-like offering called the HTC RE after its HTC Desire EYE announcement. The odd-shaped camera has been designed to offer a durable and flexible action-camera you can take anywhere and keep on clicking.
At first it looks like the top half of a submarine's periscope, but thanks to the inviting design, looks a lot sober and friendlier. Hold it and you will realise why it has been shaped that way along with the shutter button that sits on the bent part of the tube that makes clicking a lot easier than your smartphone.
That is of course HTC's objective with the RE. They want to you to take the RE in places where you cannot carry your smartphone; at the beach, in a pool, something that you can just about pull out anywhere without being noticed (creepy). You can even use it as a live viewfinder that will let you take your perfect shot while you frame the same from your screen (which can get a bit tricky when you are using it as a standalone camera).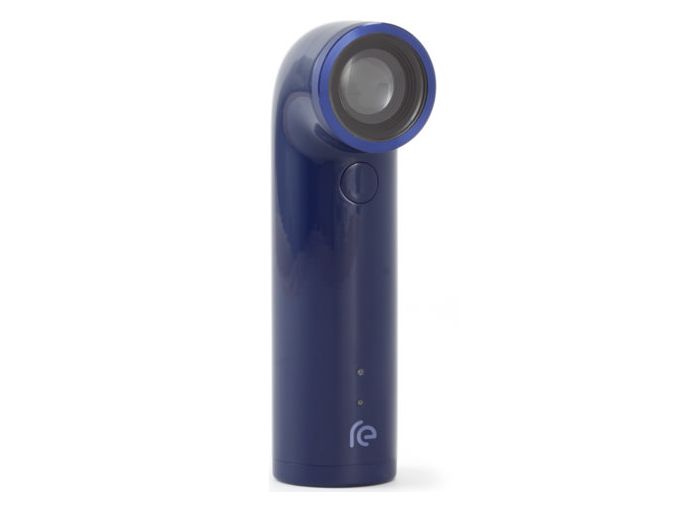 If you were wondering where do all the photos go? Well, HTC has a smart solution for that as well. The RE comes with expandable memory options that you can load via micro SD cards all the way up to 128 GB. The photos also get backed up to the cloud automatically via your phone so you don't have to worry about space. Yes, the HTC RE works with Android and iOS devices thanks to the RE App.
As for the hardware specs of the RE:
We get a 16 MP CMOS that shoots 1080p video at 30 FPS
A 820 mAH battery that will last you for 1200 photos or 1 hour and 40 minutes of continuous HD video recording
The RE is IPX7 waterproof and comes with Bluetooth, Wi-Fi (802.11b/g/n) and a micro USB port for charging
As for availability of this device, it will be available in November, beginning with the US. The RE will cost you 199 USD (approx 12,146 INR) and comes with plethora of accessories from HTC that will allow you to wear the camera on your body and even mount it on a number objects.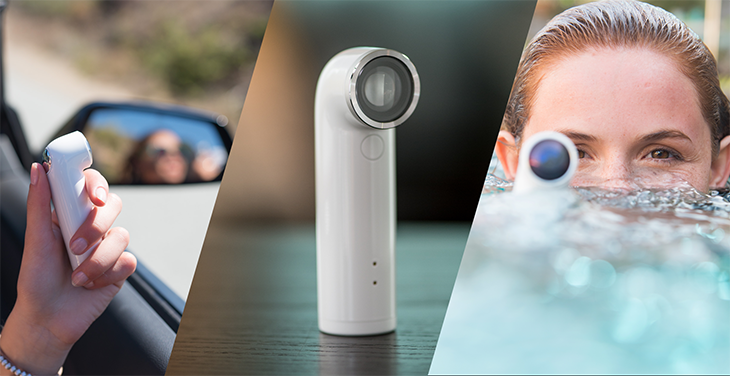 Yes you will need your smartphone to tweak the settings on the RE but it still functions pretty well for a standalone camera (considering the features that it comes with). Lastly HTC has roped in Instagram and Tencent as well to help create better opportunities and apps for the RE.