Google's Upcoming Android Gmail Revamp Will Turn It Into An Email Client
Yes, it's time to say good bye to that Email app that nobody uses.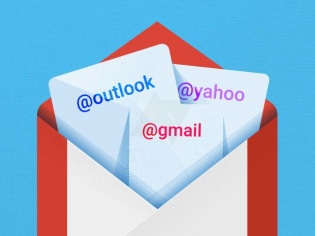 You have to agree that not too many Android users actually use the 'Email' app that has existed on your Android smartphone's app draw for years. Manufacturers like HTC, Samsung and Sony have also done their bit by customising it but somehow the in-built Gmail app seems to beat it and this is even more since Google added the option to attach files while composing. Well, Google is finally doing something about the Email app; well, actually it is going to eliminate it completely, by turning its Gmail app into a mail client.
Android Police seems to have gotten their hands on a video that actually shows that Google is adding support for services like Yahoo, Outlook and others to its upcoming Gmail 5.0 revamp. Obviously, the update will hit devices, once lucky Nexus users make the shift to Android Lollipop.
Clearly this means that the AOSP email client will be absorbed into the Gmail app. So with Android Lollipop, we will soon have one less app to deal with in the default app drawer.
Of course this is something that many users have wanted. The app will come with Google support; but will also let you add your favourite email service via those POP and IMAP settings. Hopefully Google will let you combine inboxes and add label support to that.
Seems that Google along with its Material Design spring cleaning, seems to be taking care of some unused apps as well. As for third-party devs who already offer a similar solution like Boomerang, K9 Mail and others, they will indeed need to up their game to keep up.