Android L May Be Coming To The Nexus 4 After All | TechTree.com
Android L May Be Coming To The Nexus 4 After All
Many had lost hope when Google released the developer preview only for the Nexus 5.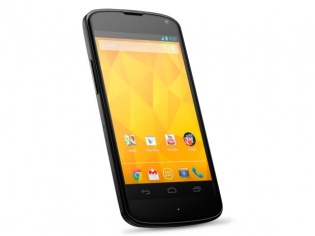 There are plenty of Nexus 4 users out there who are now geared up to sell their Nexus 4 devices (or may have already upgraded to a 5) simply because Google did not release the developer's preview for it. Android Police now reports that the Google Nexus 4 will be getting the Android L after all. The proof? The number of Google employees running Android L on their Nexus 4s, on the official Google support forums.
Google had unveiled the next version of Android, tagged as Android L (for now) at the recent Google I/O event a few months ago. Post that, as promised it did release the first images of the firmware (developer preview) for just the Nexus 5 smartphone and the Nexus 7 tablet. Indeed being a slightly older device, Nexus 4 users did not feel the love and soon began purging their Nexus devices thinking that they will be culled in the next update.

With Google employees themselves running a build of the Android L preview, it now seems that Google may support the Nexus 4 after all. Technically, it can run the software and the specs that were flagship for 2013 but have now moved down to the mid-range.
With 2 GB of RAM and 8/16 GB of internal memory along with a quad-core Qualcomm APQ8064 Snapdragon processor, there could indeed be plenty of scope, more importantly because Motorola has already promised the same for its cheaper Android devices.
TAGS: Software, Android, Google Nexus 4, Google