Google India Sends Out Invites For An Event On September 15
While the company hasn't said what the event is about, it's largely expected to be the launch of the Android One program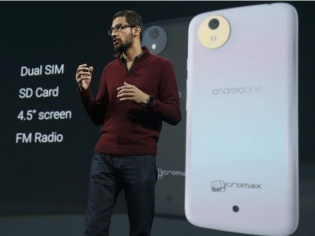 Google India has sent out media invites for an event to be held on September 15 that says, "block your date for an exciting new announcement from Google". While the company didn't divulge any further details, it is widely expected that Google will unveil the first Android One handset/handsets in India at the event.
Previous leaks have suggested the first Android One smartphones will be launched by the end of September, and the event should serve as an official unveiling of the program. In the invite, Google has pointed out that more details will be available closer to the date, so it shouldn't be long before we know for sure.
Google has tied up with five manufacturers – Micromax, Karbonn, Spice, Intex and Celkon – to bring Android One smartphones to the market. The goal of the program is to produce highly capable Android devices in the sub-$100 (Rs 6,000) smartphone segment, but signs point to the initial lot of phones overshooting that target.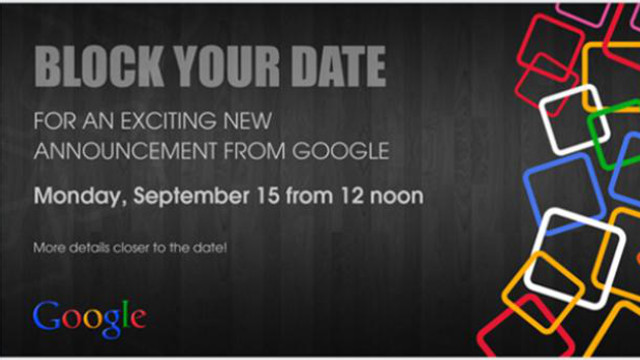 Android One devices will run an unadulterated version of Android, with Google handling the entire software side of things. This means updates will be rolled out directly from the company in record time, rather than going through manufacturers which often results in long waiting periods and a substandard experience.
[Also read: The First Android One Smartphones Are Coming In Early September]
In many ways Android One can be considered the future of the entire Android mobile platform, where hardware manufacturers have no control over the software. For the sake of differentiation, Google's partners could turn to what Motorola has been doing, releasing specialized apps for its own handsets and adding value.
Android One isn't expected to be largely different from the regular Android software, although Google could turn off things such as UI animations, etc. The earlier leak also suggested that Android One could get the Android L update sometime in October, which is incredibly close to the launch of the new software.
TAGS: Google, Android One, Micromax, Karbonn, Spice, Celkon, Intex, budget smartphone