HoboHunt Android App Causes Outrage
Photo-sharing service encourages users to hunt down homeless people - virtually.
Hobohunt, a photo-sharing app on the Android Market, has generated controversy because it supposedly allows you to hunt down Hobos (a homeward bound person) - virtually. The app encourages you to take photos of homeless people, superimpose weapons on them, and tweet a supposedly "hilarious", but obviously sick message about how you would like to kill them in your own "creative" way.

HoboHunt is essentially a free photo-sharing app that allows you to use your Android device to take photos, edit them with add-on weapons from the in-app inventory, and share the final image online on Facebook and Twitter. While these weapons have to be purchased as of now, they are soon going to be made available for free.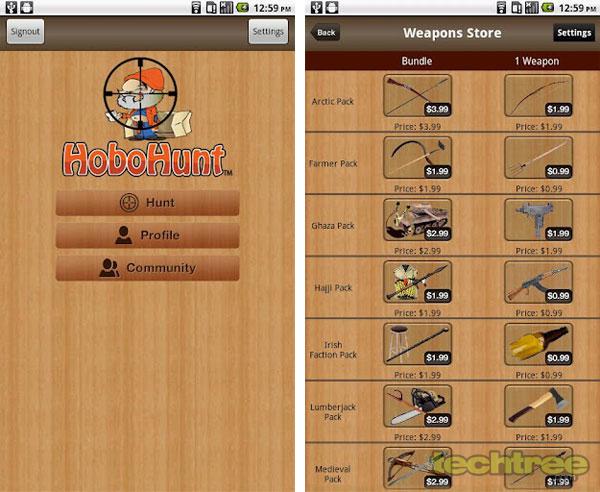 Synventus LLC, the app developer while accepting that its controversial nature, however begs to differ by stating, "HoboHunt is a photo-sharing game in which users can arm themselves with an arsenal of fun and realistic weapons to hunt their friends, family or strangers", in a statement on its website. In fact, the developers claim to donate 5% of all the profits to homeless-related charities stating that "…the more you hunt, the more you'll be giving back to those in need"! Even though they mention on the Android Market that HoboHunt is "…the best photo sharing app in the world to laugh at your friends", the internet community feels otherwise.

While we do not believe in censoring the internet, there is a certain unwritten moral code of conduct that needs to be followed, differentiating us from our barbaric cave-dwelling ancestors with an animal instinct. At the end of the fracas we are left wondering, where on earth is Jack Thompson?
Follow the leader: The CEO displays his mean streak by posting this tweet.