Microsoft Launches The MD-12 Wireless Speakers In India | TechTree.com
Microsoft Launches The MD-12 Wireless Speakers In India
Tiny as they are, the speakers do pack in quite a punch.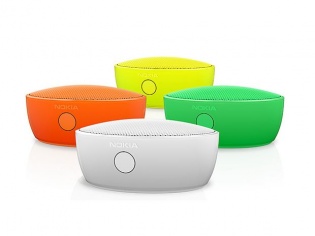 Back in May, it was Nokia that announced the the all-new MD-12 Bluetooth speakers along with the Nokia Treasure Tags. Today, it is Microsoft that is launching the MD-12 speakers for your listening pleasure here in India. The speakers come a variety of colours, but surely one must not be fooled by their appearance, as they are pretty powerful and deliver the thump as well.
The NFC enabled MD-12 speaker comes with a built-in vibrating actuator at the base which ensures that you feel the beat when placed on a solid surface. The speaker packs quite a punch considering that it is small enough to fit into your pocket and is guaranteed to last for up to 15 hours on a single charge as well.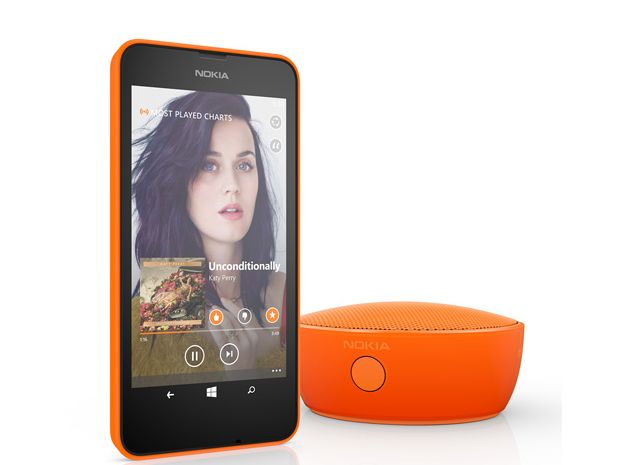 Connecting it to your Lumia device is fairly simple. All you need to do is ensure that the NFC is switched on and then simply tap your phone to the speaker to connect the two. The speakers even come with an AUX in port (and a cable) in case you happen to have a phone or device that does cannot connect via Bluetooth.

The Nokia MD-12 Bluetooth speakers come in yellow, green, orange and white. They are priced attractively at Rs 4499 and will connect to other devices from other mobile platforms as well.
TAGS: Accessories, Bluetooth, Speakers, Mobile Phones, Microsoft, Nokia MD-12