Nokia Announces MD-12 Wireless Speakers And Treasure Tags Along With The Lumia 630 | TechTree.com
Nokia Announces MD-12 Wireless Speakers And Treasure Tags Along With The Lumia 630
Both devices can be easily paired with your Lumia via NFC technology.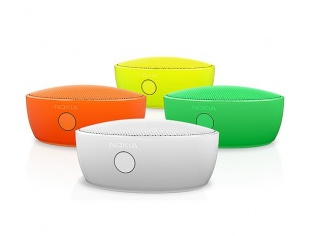 Nokia announced its first Windows Phone 8.1 device today, the Lumia 630 and to accompany it, they also launched the Nokia MD-12 portable wireless speaker and the Treasure Tag as well.
Both accessories simply add to Nokia's colourful, yet practical NFC portfolio of devices. The MD-12 wireless speaker connects to your device via Bluetooth and comes in an array of colours which are similar to the Lumia 630. The speaker comes with a built-in vibrating actuator at the base which ensures that you feel the beat when placed on a solid surface.
The speaker packs quite a punch considering that it is small enough to fit into your pocket and is guaranteed to last for up to 15 hours on a single charge as well. Connecting it to your Lumia device is fairly simple. All you need to do is ensure that the NFC is switched on and then simply tap your phone to the speaker to connect the two. The speakers even come with an AUX in port (and a cable) in case you happen to have a phone or device that does cannot connect via Bluetooth.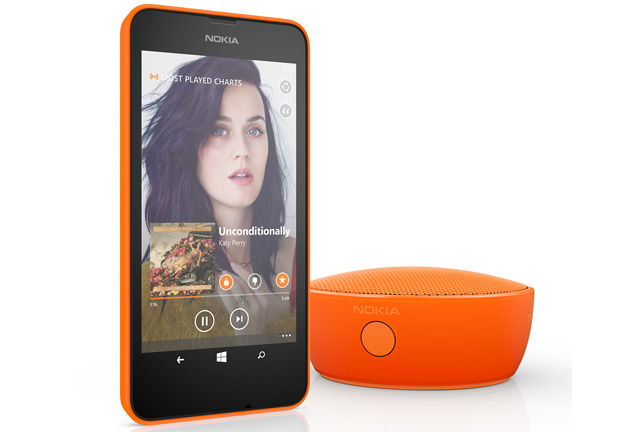 The next accessory to be announced was the Nokia Treasure Tag which is basically built for the forgetful. Apart from making NFC tags look cooler, the Treasure Tags can be re-used (which justifies their price tag) by simply replacing the CR-2032 coin-cell type battery which is touted to last for 6 months.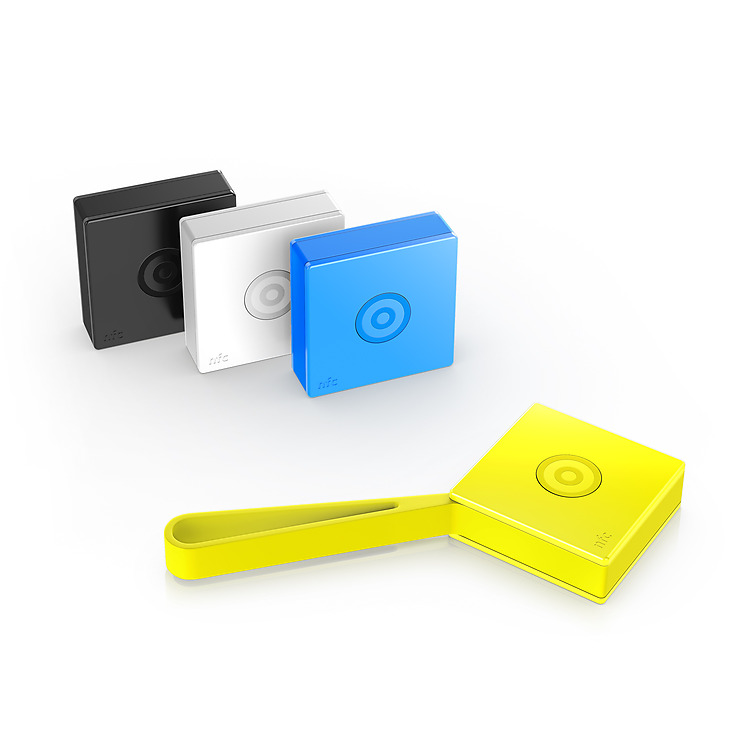 These are not your average mindless NFC tags. Treasure Tags come with an accompanying Nokia Treasure Tag app. The app allows you to do a lot more than just remind or alert you when you drift away from something (or even someone for that matter). The app makes it even more fun to use with Live Tile integration, displaying updates about where your tag was last seen. Obviously all tags can be given names with the help of the app, but what makes things more interesting is that you can deactivate these tags with a simple long press of a button.
The Nokia MD-12 Bluetooth speakers come in yellow, green, orange and white and are priced at Rs 5,499 while the Treasure Tags are priced at Rs 2,099 each. Both of these accessories will go on sale starting from the 31st of May, 2014.

TAGS: Accessories, Bluetooth, Nokia