HTC One M8 Android 4.4.3 Update Now Rolling Out To Indian Owners | TechTree.com
HTC One M8 Android 4.4.3 Update Now Rolling Out To Indian Owners
Apart from the common upgrades and bug fixes, the update enhances built-in apps as well.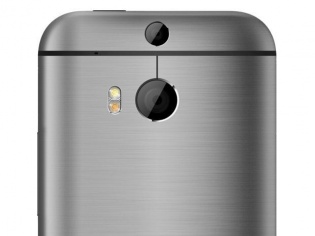 HTC has finally begun rolling out the Android 4.4.3 update to HTC One M8 owners in India. The update is about 659 MB in size and brings a host of improvements, bug-fixes and even enhances the native HTC apps that come pre-installed on the device.
There are enhancements for the camera, Gallery (Image Match), Settings (Power History) and HTC Sync Manager. Hopefully we should see the camera performing better after this update. This is more so because you can now share your UFocus images shot from the Duo Camera since HTC last updated the Gallery app a few days ago. The update also brings some improvements to the Sense UI experience.
One of the main fixes that come with Android 4.4.3 includes the OpenSSL security fix that prevents the man in the middle attack. Other bug fixes include the LED notification light issue that sometimes prevented the light from working the way it was supposed to.
The software update is available as an OTA download, but we recommend that you are connected to a strong Wi-Fi connection to make the update process as quick as possible.
TAGS: Software, Android, HTC One (M8), HTC