20,000 ASUS Zenfone 5 Handsets Are Now Up For Sale On Flipkart | TechTree.com
20,000 ASUS Zenfone 5 Handsets Are Now Up For Sale On Flipkart
After going out of stock the last time around, ASUS pulls a 'Xiaomi' and hauls in a bigger lot of its best selling Zenfone 5.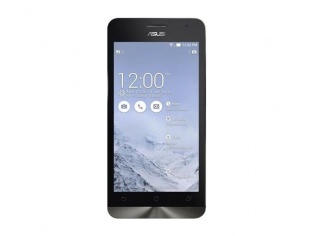 Annoyed because you could not make it in time to buy the Zenfone 5 the last time around? Well, ASUS has now put up another big lot of ZenFone 5 handsets up for sale on Flipkart once again. This time around the manufacturer has put up 20,000 units of the smartphone that sold off like hotcakes the last time around.
Clearly, there is a massive insatiable demand for budget smartphones in the Indian market. Motorola started it all and ASUS did not expect such a success the last time around when the Taiwanese manufacturer showed up with just 10,000 Zenfone units for the first sale.
This time around they certainly seem prepared says a PR note:
Zenfone series stocks have been refilled numerous times till date and are being restocked at regular intervals. ASUS is confident that with the online medium, authorized offline partners and extensive presence pan India, they will be able to complement the incredible responses that they are receiving for the entire Zenfone Series which is very competitively priced.
Indeed one cannot compare ASUS with Xiaomi's record breaking flash sale timings, but for a first timer, we are indeed surprised at the market's response.
[Also Read: Asus ZenFone 5 Review: Moto G Killer]
TAGS: Mobile Phones, Android, Moto G, ASUS, ASUS Zenfone 5