Flipkart Sells 1 Million Motorola Smartphones In 5 Months | TechTree.com
Flipkart Sells 1 Million Motorola Smartphones In 5 Months
Motorola claims it sold over 20,000 units of the Moto G in the first 15 minutes the device went on sale.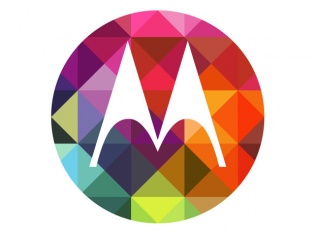 Motorolas has scripted a perfect comeback into the Indian market, and now we have a figure to put on its success. Flipkart, the exclusive online retailer for Motorola devices in India has announced that it has sold over 1 million handsets from the American manufacturer in a mere five months since it returned to the country.
"We believe these sales figures should put Motorola among the top five mobile brands in the country," said Sachin Bansal, co-founder and CEO of Flipkart, according to a Times of India report.
That could very well be true as data collected by research firm IDC suggests that 17.59 million smartphones were sold in India in the April-June quarter. Struggling giant Nokia controlled just 4 per cent of the smartphone market at 7 lakh units and took the fifth spot.
The development proves how quickly consumers are adapting to buying electronics through online stores, and how they've embraced Motorola's return. "It proves that the business model that we chose was a really strong one. I don't think we have achieved anything similar elsewhere," said Magnus Ahlqvist, corporate VP at Motorola Mobility.
The company currently has three smartphone models – Moto E, Moto G and Moto X, on sale in the country. Motorola has no plans to begin selling its devices in the country through brick and mortar stores, but instead plans to strengthen its partnership with Flipkart through the launch of newer models.
Both the budget devices from the company, the Moto G and Moto E has been incredibly successful. The devices were out of stock in a matter of hours as soon as they went on sale, with Flipkart regularly running out of stocks. The company claims that it sold over 20,000 units of the Moto G in the first 15 minutes of the device going on sale.
[Also read: The Fall and Rise Of Motorola]
In all probability the more affordable Moto E has been even more successful in India and really provided the push the company needed to breach the one million units sales mark. The more expensive Moto X has been the least successful of the three models in terms of sales volumes, partly because of a smaller buyer base and also because it's quite a dated model coming to the end of its life cycle.
Motorola's tie up with Flipkart has spawned a whole new business of gadgets being sold exclusively through online retailer. Even Indian brands such as Micromax, Karbonn, Spice and Lava have been actively releasing new products for the growing online buyer base.
TAGS: Motorola, Flipkart, Moto G, Moto E, Moto X, E-Commerce