The Moto 360 Will Last Two And A Half Days On A Single Charge | TechTree.com
The Moto 360 Will Last Two And A Half Days On A Single Charge
If the figures are true, the Moto 360 can't compete with devices from Pebble, but it certainly better than the Android Wear competition.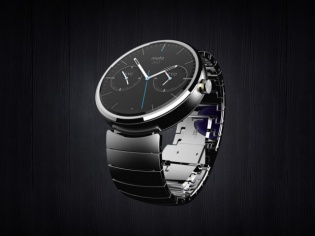 The Moto 360 smartwatch is undoubtedly the most hotly anticipated devices of this year, though we still don't know if there's a catch that could make it tank. One of the concerns we had as prospective users is poor battery life, but thanks to blogger Luca Viscardi we can now breathe some sort of a sigh of relief.
Just days ago we got to see the first shots of the beautifully crafted wireless charger cradle the Moto 360 comes with, and now we know how often we're going to have to use it. According to a sort of early review, the blogger claims that the device will last for about two and a half days on a single charge.
While we admit that's not all that impressive, it's certainly better than having to charge your smartwatch everyday like with the LG G Watch. If the figures are true, the Moto 360 doesn't stand up against rival devices from the likes of Pebble, but it blows the Android Wear competition out of the water.
[Also read: The Moto 360 Will Charge Wirelessly And Have A Heart Rate Sensor]
There still is a chance of that battery life figure changing on the final production model, so while we're still a little skeptical, we're also excited. Motorola could really have a winner on their hands, but there's another factor holding us back – the price.
TAGS: Motorola, Moto 360, smartwatch, wearable, LG G Watch, Pebble