The Moto 360 Will Charge Wirelessly And Have A Heart Rate Sensor | TechTree.com
The Moto 360 Will Charge Wirelessly And Have A Heart Rate Sensor
What's frustrating is that we still don't know the exact launch date of the device, or its price.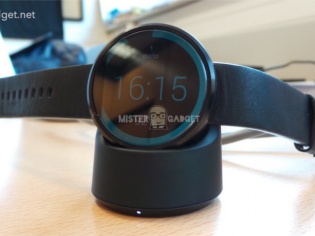 The Moto 360 has been one of the most hotly awaited gadgets this year, but Motorola has been pretty tight-lipped about details of its upcoming smartwatch. Now thanks to a series of snaps from Mister Gadget, aka Luca Viscardi, we know that the device will feature wireless charging and even an optical heart rate monitor.
One of the biggest differentiators between the Moto 360 and the plebeian LG G Watcha and Galaxy Gear will be the use of inductive charging to juice up the device. The leaked images show a beautiful dock, which is simple enough to use – a great feature especially since that fancy display will sap the battery pretty quickly.
Viscardi notes that the battery life of the Moto 360 is better than LG's G Watch, which recently came under fire for self-corroding charging pins. Motorola's use of wireless charging should put to rest any such qualms with its Android-powered smartwatch.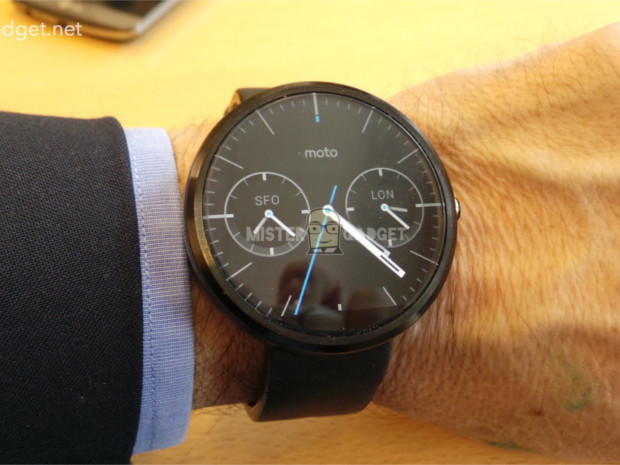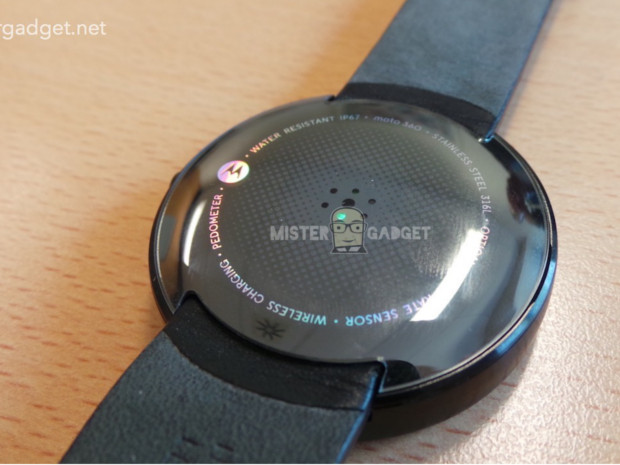 Looking at the rear of the device, it's clear that the Moto 360 houses an optical heart-rate sensor. While many may argue it's a pretty unnecessary feature, we'd say that placing the sensor on a watch is far more intuitive than other options. If you must have one, a watch is a better place to put it than at the back of a smartphone.
Other details revealed show that the watch will be waterproof and will indeed be built from 316L stainless steel, for a premium feel. The circular, custom-made, OLED display is undoubtedly the highlight of the Moto 360, but it's use hasn't led to bulking up of the device. Bottom line is that it's similarly sized to the LG G Watch, which makes it a pretty standard sized watch.
[Also read: Leaked Press Images Of The Moto 360 Suggests Its Launch Is Near]
All-in-all the Moto 360 is a pretty handsome device, and now we know it packs enough and more features to rise above the two Android Wear devices currently on sale. Frustratingly the things we don't know are the exact date the device will be launched and its price.
TAGS: Motorola, Moto 360, smartwatch, wearable, Android Wear, wireless charging