Apple's Suppliers Have Started Manufacturing The New iPads: Report | TechTree.com
Apple's Suppliers Have Started Manufacturing The New iPads: Report
Among the list of new features, the upcoming iPads could feature an anti-reflective coating for better daylight legibility.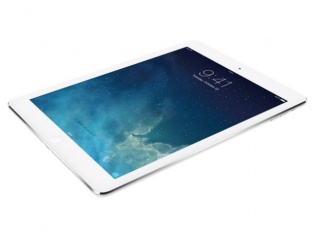 Apple's suppliers have supposedly begun manufacturing the upcoming iPad models, according to a new report from Bloomberg. The next-generation tablets will come in two flavours – a 9.7-inch iPad Air and a 7.9-inch iPad Mini – and will be quite similar to their predecessors, albeit with the addition of a few key features.
According to the report, mass production of the full-size 9.7-inch iPad Air model is already underway, and is scheduled for launch late this quarter or early next. The 7.9-inch iPad Mini on the other hand will soon go into production and should be available by the end of the year.
One of the new features that should make its way to the iPad range will be an anti-reflective coating that will make the display easier to read in daylight. As is the case with most of Apple's new hardware, the report states that output of the larger device could be restricted by manufacturing complications due to the use of the coating.
Given the sharp decline in iPad shipments reporter by the company in the last quarter, it is of paramount importance for Apple to woo buyers with its new offerings. In the three months that ended June 28, iPad shipments fell to 13.3 million units, but remained to be the company's second largest product category after iPhones.
[Also read: Leaked iPad Air 2 Chassis Shows Subtle Design Changes]
Apple is planning a blitz in the market with products ranging from larg-screened iPhones to a health and fitness tracking wearable called the iWatch. The company hopes the new iPads too will play a major role in boosting the company's earnings this holiday season. Just last month CEO Tim Cook said the company has an "incredible pipeline" that "we can't wait to show you."
Analysts expect this year to be one of the most significant in Apple's history when it comes to rolling out new products. Apart from new mobile devices, the company will bolster its presence in the PC market with the release of OS X Yosemite – Apple's all-new desktop software.