Samsung Denies Being Overtaken By Micromax In India | TechTree.com
Samsung Denies Being Overtaken By Micromax In India
The company accused recent reports of having a "business motive" in order to boost Micromax's image in India.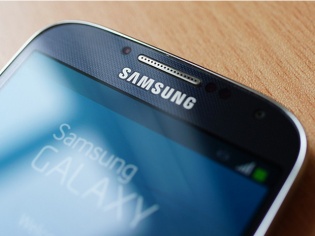 Samsung has lashed out at reports suggesting that the company had lost the top spot in the Indian mobile phone space to Micromax in the second quarter of 2014. The Korean giant accused the research report of being driven by a "business motive", although its did admit that its growth in the Indian market has slowed.
According to an Economic Times report, Samsung President for South-West Asia, BD Park said that the company still controls over half of the smartphone market in India. According to internal research and data, Samsung 's market share in the Indian smartphone space is twice that of its nearest competitor (Micromax).
"In India, there might be 1-2% up or down. Samsung's market share has doubled over the second place, so what is the meaning of comparing or saying that the gap is narrowing?" said Park. "There is some business motive behind release of such kind of data."
Last week, Hong-Kong based research firm Counterpoint Technologies claimed that Micromax controlled 16.6% of the Indian mobile market in the April-June quarter, as opposed to Samsung's 14.4% share. ET cites industry watchers according to whom Samsung still controls 40.5% of the overall mobile market and 42.5% of the smartphone market.
Samsung did however admit that its growth in India had slowed in comparison to previous years, with a high base and large volume of low-cost device shipments, which pulled down the value of sales. "It is true that Samsung is not growing in the speed of growth that we've seen in the past but still we're growing and we're keeping our market share," added Park.
[Also read: Samsung Confirms 'Non-Plastic' Smartphone Coming This Year]
He added that sales of the flagship Galaxy S5 did meet the company's expectations, despite it not outselling last year's Galaxy S4. Samsung is now planning to bring innovative hardware, software and applications to the market, which should hopefully arrest the decline in global smartphone sales the company has been witnessing.
At a recent investor meet, the company said it plans to launch two high-end products, including one made from "different materials" to take on Apple's upcoming iPhone 6. Apart from this, the company is also working on new low to mid-range devices - the source of Samsung's biggest problems.
TAGS: Samsung, Micromax, Indian Smartphone Market, Mobile Phones