Samsung Confirms 'Non-Plastic' Smartphone Coming This Year | TechTree.com
Samsung Confirms 'Non-Plastic' Smartphone Coming This Year
With the device the company hopes to win back the hearts of buyers that have grown discontent with its latest products.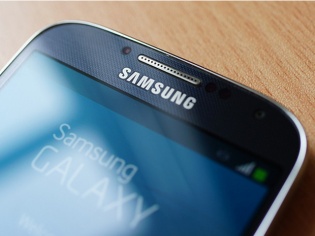 Samsung is in a bit of a tight spot at the moment. A feverish fall in sales and disappointing quarterly financial results has gotten the company to think a bit differently. According to a WSJ report, Kim Hyun-joon, senior vice president at Samsung Mobile, told investors that the company is in the process of rolling out a large-screened phone as well as a phone made of 'new materials' in the coming months.
While the 'large-screened' device will undoubtedly be the Galaxy Note 4, the device utilising 'new materials' could very well be the rumoured Galaxy Alpha. It's the first time we've had a hint from Samsung itself of the device's existence.
Earlier reports have suggested that the Galaxy Alpha will come with a 4.8-inch display, partial metal body, and all the bells and whistles found on the flagship Galaxy S5. With the launch of the iPhone 6 looming closer, the Galaxy Alpha seems like a direct competitor to the smaller of Apple's upcoming phones.
However, Samsung has stated that its premium devices aren't the cause of declining profits, in fact the new Galaxy S5 is outselling its predecessor by 10 percent. That indicates that the true cause of Samsung's problems are its lackluster low and mid-range devices.
While the Galaxy Note 4 and the Galaxy Alpha will help Samsung take on Apple's iPhone 6, the company has also said it will introduce low to mid-tier smartphones with "enhanced specifications" later this year.
TAGS: Samsung, Galaxy Alpha, metal unibody, GALAXY Note 4